Consumers are as mindful about what they feed their pets as what they feed themselves. Their pets' health and wellness concerns are a primary driver when purchasing pet food and related products. Therefore, they seek functional and convenient solutions for their pets to help them feel relaxed and improve their overall well-being.
Pet owners are turning to functional products and also seek options with simpler and fewer ingredients. Pet owners also demand transparency when it comes to ingredient sourcing.
- PetFoodIndustry.com
The importance of pet health and wellness are inspiring innovations in the pet care products industry that have enormous implications for pet brands, including:
• Packaging that includes mindful consumer language and sustainable materials.
• Resealable pouches to ensure freshness and food safety.
• Easy-to-open, easy-to-reseal and grab-and-go formats for optimal convenience.
• High-quality pet food products, treats and supplements with clean ingredients in convenient formats.
Here are further details about the specific trends inspiring these innovations:
Functional, Calming Products in Easy-to-use, Resealable Packaging Formats
Pet brands are creating functional snacks and supplements to help improve immunity and skin/coat health and to provide calming benefits in easy-to-use, resealable packaging formats. For example, Neo Bites recently launched its first functional meal toppers designed in resealable, flexible packaging to address specific health and wellness concerns.
Brands are also creating various products for calming pets to help create a relaxed environment. Wild One offers a relaxation gummy supplement packaged in a plastic resealable container.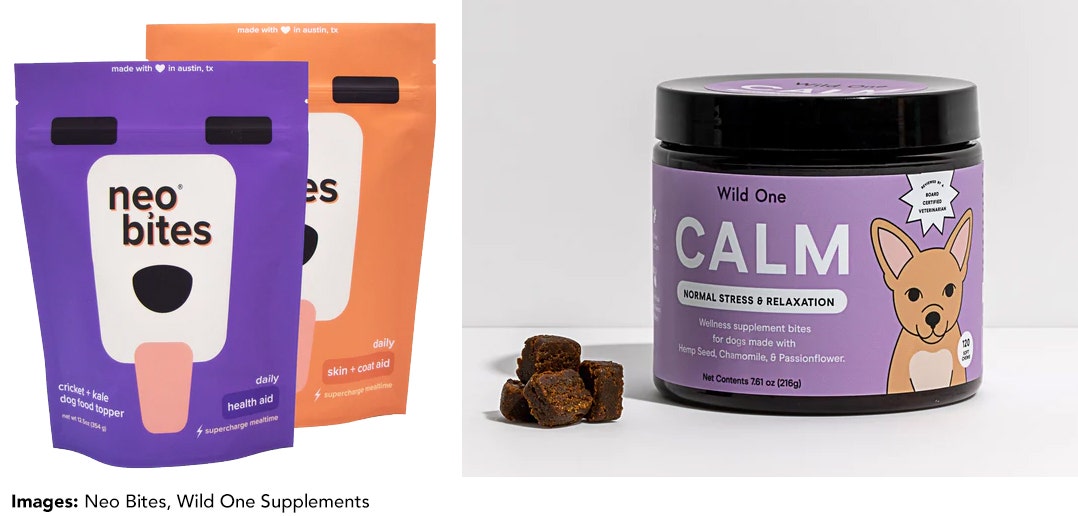 Sustainable Ingredients and Packaging Support Commitment to Environment
With the environmental impact of products on consumers' minds, brands are developing eco-friendly products using natural ingredients and sustainable sources of protein. Flexible packaging formats are a fantastic choice for ensuring quality, freshness and safety, while also offering the benefits of sustainable packaging. For example, Hoppers dog treats are available in a resealable pouch and are made from sustainable cricket protein and all-natural ingredients.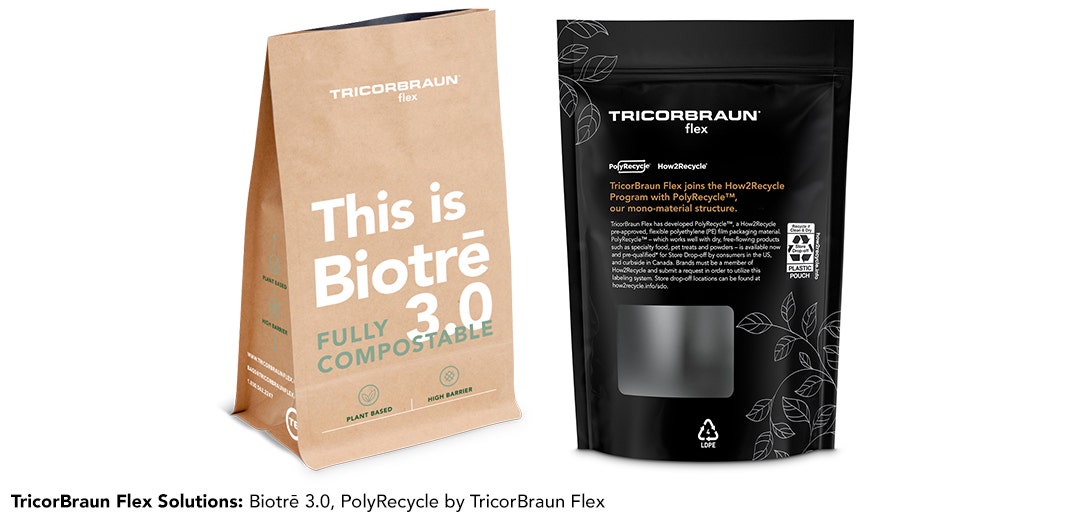 Upscale Packaging Alludes to High-Quality Ingredients, Premium Care
Brand owners are taking inspiration from their self-care routines to humanize pets' hygiene routines by creating products with ultra-gentle formulas and premium ingredients in upscale packaging. Dandylion creates products like sensitive dog shampoos with ultra-gentle and premium ingredients in aesthetic packaging designed to be displayed.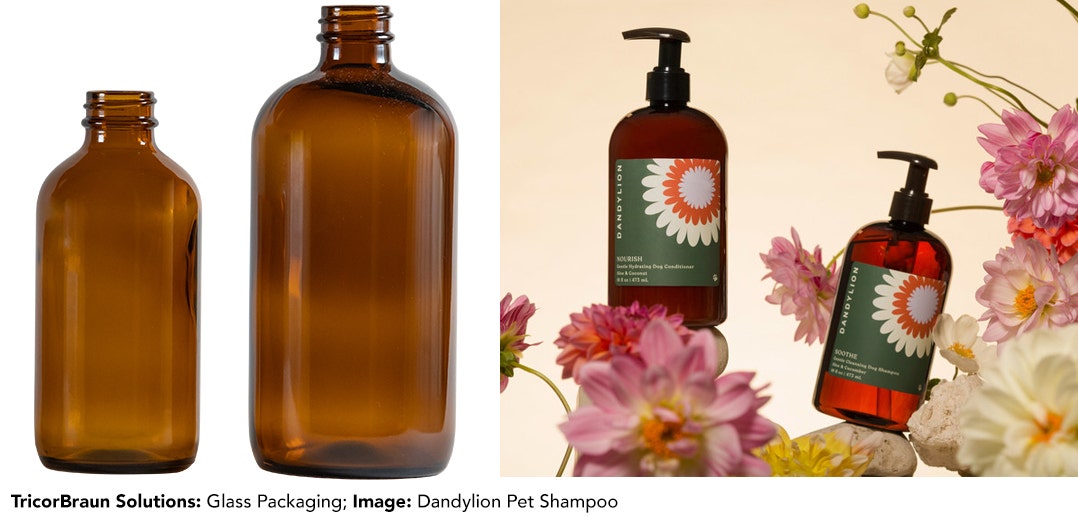 Easy-to-Feed Packaging Formats Provide Stress-Free Experiences
Pet brands are experimenting with new convenient packaging formats, such as squeezable pouches, to make feeding time easy and mess-free for pet owners, adding to a stress-free experience. Grab-and-go packaging formats also attract pet owners for their easy portability. West Paw offers a Creamy Dog Treat as a healthy gourmet upgrade and alternative to old-fashioned peanut butter in an easy-to-eat and on-the-go format for pets.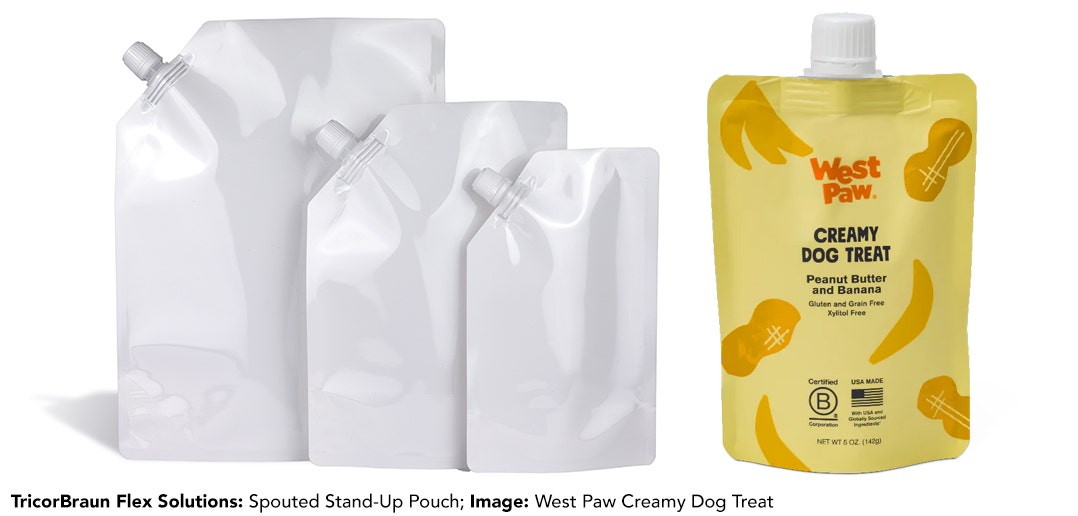 Simplified Labels Give Consumers Confidence
Brands are leveraging the use of easy-to-read labels, which simplifies the experience for pet owners and helps them feel confident in making their purchasing decisions so their pets can thrive. Heed Feeds creates science-based and high-nutrition pet foods in packaging that uses simplified ingredient lists and a transparent film to see the ingredients inside.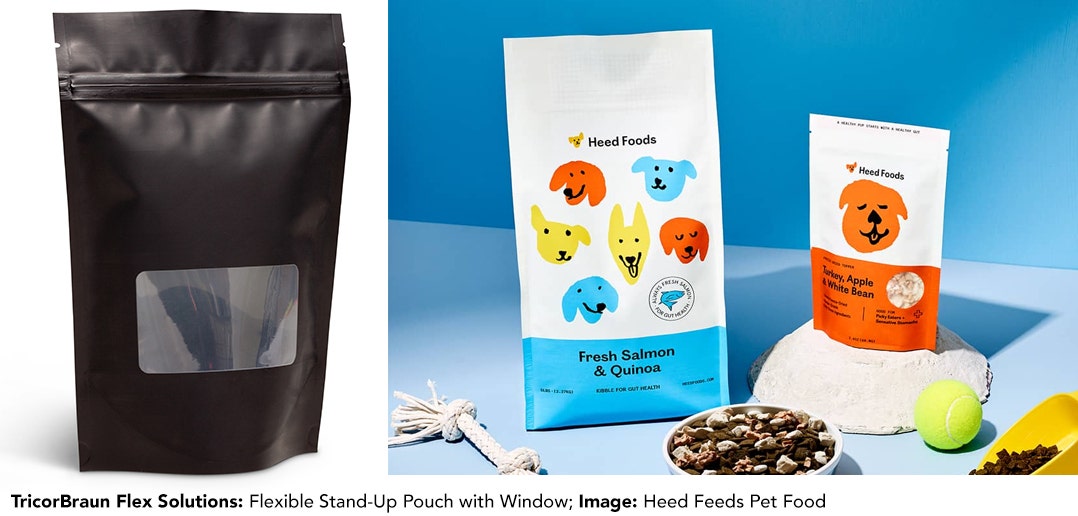 Start with TricorBraun to Build Your Purrr-fect Pet Care Packaging Strategy
From flexible to rigid packaging options, TricorBraun has a robust supply chain network, and our award-winning Design & Engineering team builds custom, innovative pet care packaging solutions so that consumers can make mindful decisions for the health and wellness of their pets. For more information, please contact us here.
---
TALK TO A PACKAGING CONSULTANT
Whether you're looking for a stock package or a groundbreaking custom design, TricorBraun's proven process will guide your packaging decisions from napkin sketch all the way to the retail shelf.