Design optimization is about prioritizing sustainability as a key element of your packaging design. Incorporating sustainable design elements into your potential packaging options can help you to establish or maintain brand equity by allowing you to market your sustainability story. It can also be the first step toward a design strategy for your entire brand portfolio.
When designing a package, form, fit, and function must come first, but there are other elements that are typically taken into account when thinking about package design. These include your product's containment requirements and how the product will be dispensed. For example:
Do you need to maintain freshness (i.e. food products)?
Is your product breakable?
Are consumers going to grab it from a bag, pour it out of a can, spray it, or pump it out like lotion?
These basic considerations, along with the right look and feel, are going to impact your package design. Other important factor: consumer and market trends. In addition to third-party research, our TricorBraun Design & Engineering team members go on field trips to see what's on store shelves and talk to consumers about what catches their eye and why. All of this helps us to determine which types of packaging will best represent your brand and help sell your product.
And, of course, we consider how sustainability fits in.
6 Ways to Incorporate Sustainable Design
So what does designing sustainable packaging look like? Examples include:
1. Right-Sizing

2. Nesting

3. Stacking

4. Dispensing

5. Integrated Packaging

6. Refillable Packaging
Your package design elements can optimize the amount of packaging materials used, the ease and cost of transportation, and even the lifecycle of the package itself.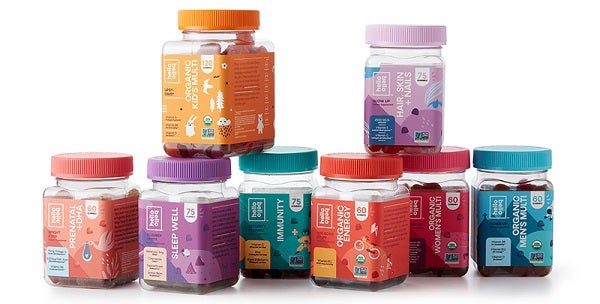 Right-sizing maximizes the space while minimizing the amount of material in your package.
For example, right-sizing to minimize empty space means less raw materials (and, often, less plastic) is used in making the package. Hello Bello's Vitamin Line maximizes the space versus a bigger bottle with the same product count. Similarly, a square bottle (versus a round bottle) is easier for stacking products. This allows you to fit more product on a pallet and put more in each truckload. This, in turn, means fewer truckloads, reduced supply chain stresses, and a smaller carbon footprint for more environmentally friendly packaging.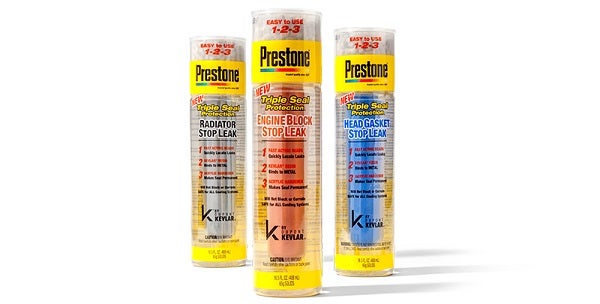 Integrated packaging design incorporates multiple components into a single package.
Integrated packaging combines multiple components into a single package. For example, Prestone's innovative Triple Seal Protection Stop Leak packaging provides an all-in-one system with storage for each of the ingredients in separate dosing chambers.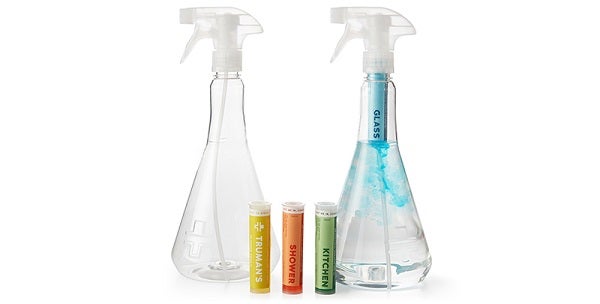 Refillable packaging allows the customer to use it over and over again.
Refillable packaging, meanwhile, allows the consumer to use your package more than once. Truman's refillable bottles, for example, incorporate replaceable chemical cartridges with household cleansers that dilute into water. Another option: incorporating a sealable strip into a box design to eliminate tertiary packaging and turn your product's packaging into a one-stop, reusable and returnable box.
The bottom line? Put your sustainability goals front and center with an innovative and cost-effective packaging solution. Consider a sustainable design for your next product or to rebrand an existing product line with a look, feel, and story that consumers will love. We can turn wasteful packaging into eco-friendly packaging overnight.
Learn more about Sustainable Design Options by downloading our Sustainable Design Options Fact Sheet.
We're ready to help guide you, no matter where you are in your sustainable journey. Contact us at 800-325-7782 or marketing@tricorbraun.com to learn more about our sustainable packaging solutions.
---
TALK TO A PACKAGING CONSULTANT
Whether you're looking for a stock package or a groundbreaking custom design, TricorBraun's proven process will guide your packaging decisions from napkin sketch all the way to the retail shelf.