Institute of Packaging Professionals Elects Suzanne Fenton to Board of Directors
Date: January 11, 2018
For immediate release
Elected for second two-year term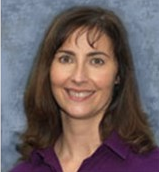 St. Louis, MO, January 11, 2018 – For a second consecutive term, TricorBraun's Vice President Brand Marketing Suzanne Fenton is elected to the Institute of Packaging Professionals (IoPP) Board of Directors. The IoPP is the most prestigious national trade organization representing the packaging industry.
In 2013, Fenton was inducted in the organization's College of Fellows, an honor conferred in recognition of "special and outstanding contributions and service to the field of packaging" and during this year, she received the IoPP lifetime designation as a Certified Packaging Professional (CPP). She initially earned the trade organization's CPP designation in 2002.
Since joining TricorBraun, more than 35 years ago, Fenton's expertise and passion for the packaging business has been demonstrated through her efforts on corporate branding, WinePak marketing, social media marketing, industry trade shows, technical training and more.
"It's truly an honor to be a part of this outstanding organization and to serve on behalf of TricorBraun's many IoPP members. This organization is a great resource dedicated to helping packaging professionals at all levels of experience succeed."
The IoPP provides education and training for consumer products companies as well as businesses providing packaging materials and service supporting the packaging industry.
About TricorBraun
TricorBraun is a packaging solutions company, focused on providing innovative, custom solutions for its many customers. An industry leader in glass and plastic containers, closures, dispensers and tubes, TricorBraun operates from more than 40 locations throughout North America and internationally including Canada, Mexico, England, China, Hong Kong, and India. Our award-winning Design & Engineering Centers provide forward-thinking service driven by consumer insight, market understanding and creative solutions. TricorBraun's advisory services range from preliminary planning and manufacturing oversight to warehousing and logistics programs.
EDITOR'S NOTES: TricorBraun is headquartered at 6 CityPlace Drive, 1000 St. Louis, MO 63141, TEL: (314) 569-3633. For additional background information, check the company website at www.tricorbraun.com.
Get In Touch
TricorBraun's proven process will guide your packaging decisions from napkin sketch all the way to the retail shelf. Click below to get started.