---
Custom packaging enables you to differentiate your product from the competition. Done right, it becomes an extension of your brand story. TricorBraun's award-winning Design & Engineering team creates packaging that resonates with consumers and adds value to your bottom line.
Our highly-skilled team includes market and consumer insight managers, graphic and industrial designers, package and quality engineers, project managers, mold engineers, and material and manufacturing process specialists. Our team members bring a comprehensive knowledge of what's possible—and a big dose of curiosity about the impossible—to our proven process for creating your packaging from the ground up.
Capabilities & Services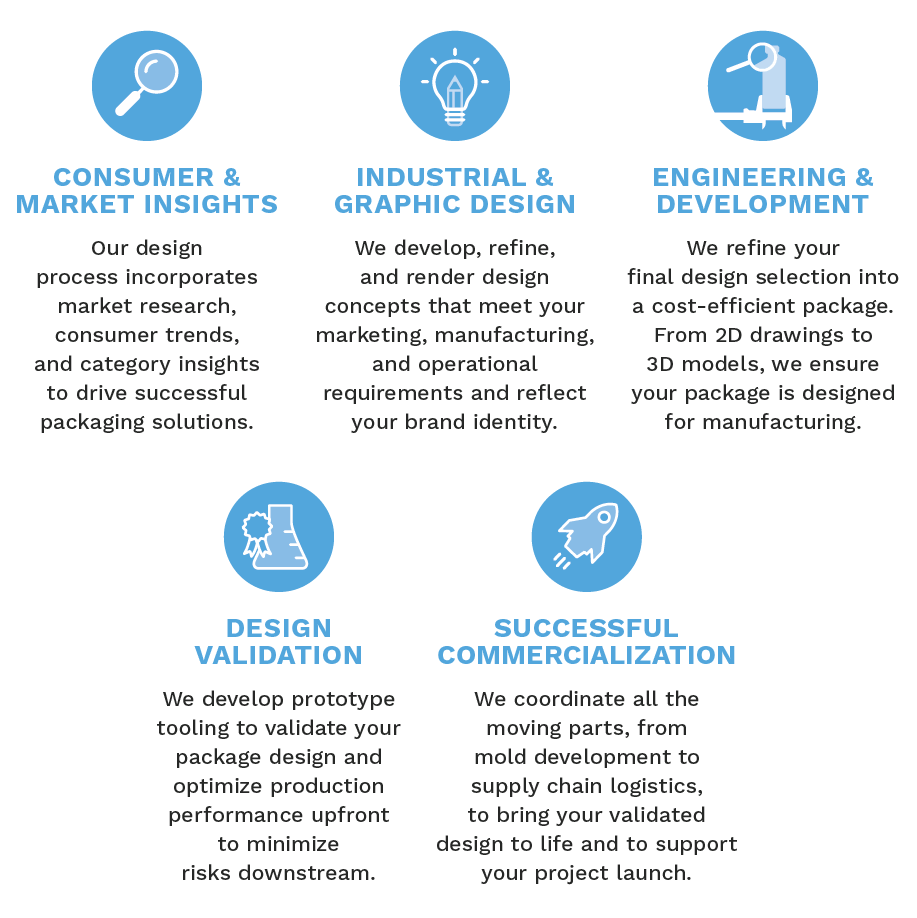 Design & Engineering from Concept to Commercialization
When you work with our Design & Engineering team, you are embarking on a process to develop custom packaging solutions from concept to commercialization. We take you through a robust, five-step process driven by market insights and rooted in technical know-how and creativity.
Our insights-driven development process takes you from concept to commercialization:
Packaging Market Research: Using primary and secondary consumer and market insights to make sure that your package reflects what consumers want and care about most.
Industrial Design: Innovating and imagining what's possible and using 2D drawings and 3D part files to bring your designs to life.
Graphic Design: Adapting existing graphics, implementing a re-brand, or developing custom artwork to communicate your brand story and differentiate your product from the competition.
Design Engineering: Validating the functionality of your final design and the necessary technical detail to ensure a proper fit with your chosen manufacturing partner.
Design Validation: Qualifying your mold using sophisticated equipment to ensure that the requirements of your package meet established qualification protocols and functional requirements.
Commercialization: Understanding our customers' requirements in order to get their products to market quickly and successfully.
In House Mold Development: Utilizing our mold shop to control the timeline for mold builds, ensure quality, expedite the mold qualification process, and provide affordable solutions.
At TricorBraun, we sweat the details so you don't have to. We take pride in delivering commercial-ready custom packaging that delights consumers, drives brand loyalty, and helps your business grow. Because when you win, we win.
Want to get started? Check out our brochure below.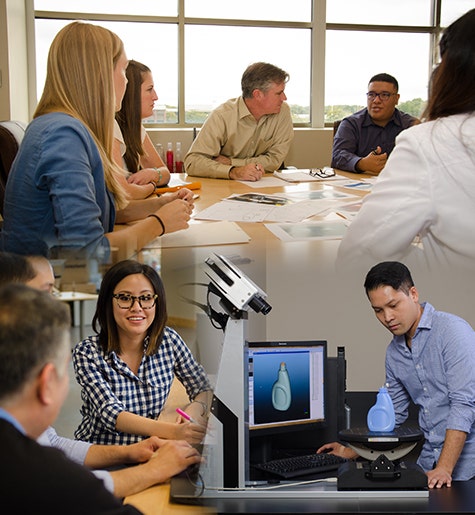 Get In Touch
TricorBraun's proven process will guide your packaging decisions from napkin sketch all the way to the retail shelf. Click below to get started.