INDUSTRIAL & CHEMICAL PACKAGING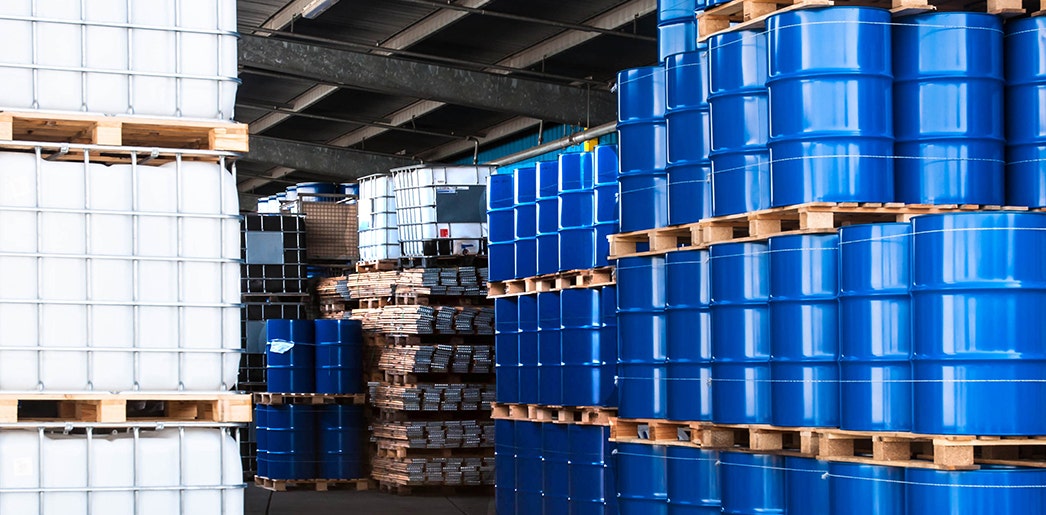 Industrial and chemical packaging is specialized for a reason. From often super-sized dimensions to potentially hazardous contents, your industrial and chemical packaging needs to provide durability and secure sealing from filling to shipping to storage.
Industrial Packaging Options
From stock containers to custom solutions, TricorBraun offers our customers a wide range of industrial and chemical packaging options. Whether you need a single item, a truckload, or something in between, we can get you the products you need when you need them.
Here's a sample of what we offer:
Industrial bulk containers
Steel and poly drums
Plastic buckets, screw-top buckets, and pails
F-style jugs
Paint and food cans
Industrial hardware
We also supply a wide range of tools and equipment, including opening, crimping, and removal tools, wrenches, and sockets.
Read more about our industrial packaging solutions.
Get Started Today
Let TricorBraun be your trusted industrial and chemical packaging partner. Our team of experts will work with you through each step of the process to procure or custom design the packaging you need to keep your products safe as they move across the supply chain.
Links
Get In Touch
TricorBraun's proven process will guide your packaging decisions from napkin sketch all the way to the retail shelf. Click below to get started.