Tricorbraun Announces New Members Of The Executive Leadership Team
Date: March 05, 2018
For immediate release
Rigid Packaging Leader Appoints New Chief People Officer and Strategic Markets Leader
St. Louis, MO, March 5, 2018 – TricorBraun today announced that Becky Giessel and Amy Bonder have joined the company as the newest members of the company's executive leadership team. Becky joins as senior vice president, HR and chief people officer and Amy as executive vice president, strategic markets.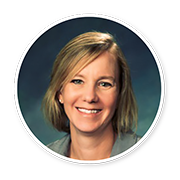 Becky brings more than 20 years of experience to TricorBraun and will be focused on continuing to build the best place for the best people in packaging, while also deploying best practices in recruitment, retention and talent development for our team members. She has a deep background in HR with high growth distribution companies. Most recently, she was responsible for more than 3,000 team members across several divisions of Medline Industries, a $10 billion manufacturer and distributor of medical supplies. Prior to Medline, Becky held a number of senior HR leadership roles with Grainger. She began her career as a CPA and holds an MS in organization development from Loyola and a BBA in accounting from the University of Iowa.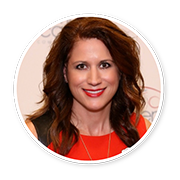 Amy will lead a number of high growth opportunities within TricorBraun, including multi-national accounts, international, flexibles, WinePak and ecommerce. Most recently she led the strategic development of a $4 billion business unit, as vice president of strategy and sales at Bridgestone. Amy brings a proven track record of driving growth and building industry-best teams in commercial distribution environments, including Advance Auto, Stanley Black & Decker and Grainger. With a BS in marketing and international business from Penn State, Amy brings strong commercial, operations and strategic planning expertise to the company.
According to TricorBraun President and CEO, Court Carruthers, "We are focused on continuing to deliver innovation, quality, and value for our customers and supplier partners. I am thrilled to welcome two exceptional leaders in Becky and Amy as we continue to build the global leader in packaging distribution."
About TricorBraun
TricorBraun is a global packaging solutions company, focused on providing innovative, custom solutions for its many customers. An industry leader in glass and plastic containers, closures, dispensers and tubes, TricorBraun operates from more than 40 locations throughout North America and around the world. Our award-winning Design & Engineering Center provides forward-thinking service driven by consumer insight, market understanding and creative solutions. TricorBraun's advisory services range from preliminary planning and manufacturing oversight to warehousing and logistics programs.
For more information about TricorBraun Design & Engineering Group, contact us at marketing@tricorbraun.com or 800-325-7782.
Get In Touch
TricorBraun's proven process will guide your packaging decisions from napkin sketch all the way to the retail shelf. Click below to get started.