TricorBraun Designer to Serve as Juror for Industrial Designers Society of America Student Competition
Date: March 09, 2018
For immediate release
Oak Brook, Ill., March 9, 2018 – Samantha Juna, TricorBraun industrial design manager, will serve as a juror in the Industrial Designers Society of America (IDSA) Student Merit Awards competition at the University of Illinois today, March 9.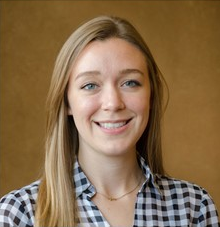 Juna, a University of Illinois alumna and former IDSA Student Merits Awards participant, will evaluate senior presentations from the University of Illinois Industrial Design program and recommend an award recipient. The student selected by the judging panel will compete against Student Merit Award winners from other accredited design schools at the regional and possibly, national levels.
"Merit award winners are considered the best of their program, so this is a great opportunity for me to engage with creative student thinkers who are focused on designing a solution, not just a product," said Juna. "These student designers continue to challenge and refine their own ideas. They've thought about a target market, consumer interaction, and design for manufacturing. They've prototyped and tested their solution, uncovered some flaws and continued to develop it further. These are the types of thinkers in demand in my profession."
In addition to the official IDSA judging criteria, Juna will be looking for solution creativity, quality of design thinking and significance of the problem/how the design addresses a real need.
Juna began her professional design career at TricorBraun in 2011, after graduating with a BFA in Industrial Design from the University of Illinois, where she was recognized as an "Outstanding Senior in Industrial Design." In 2016, she was promoted to Industrial Design Manager. Juna was named by BRANDPackaging as a "2017 Packaging Design Rising Star."
About IDSA Student Merit Awards
The IDSA Student Merit Awards is an annual celebration of industrial design student achievement. It provides participants a tremendous platform for showcasing their talent while gaining significant industry exposure both individually and for the institutions where they study. Those who compete often find themselves with job offers and elevated potential for advancing their professional design careers.
About TricorBraun Design & Engineering Group
TricorBraun Design & Engineering Group is a business unit of TricorBraun, a global packaging solutions company focused on providing innovative, custom solutions. An industry leader in glass and plastic containers, closures, dispensers and tubes, TricorBraun operates from more than 40 locations throughout North America and around the world. TricorBraun's award-winning Design & Engineering Center provides forward-thinking service driven by consumer insight, market understanding and creative solutions for personal care, cosmetics, healthcare, food and beverage, industrial household chemical and animal health products.
For more information about TricorBraun Design & Engineering Group, contact us at marketing@tricorbraun.com or 800-325-7782.
Get In Touch
TricorBraun's proven process will guide your packaging decisions from napkin sketch all the way to the retail shelf. Click below to get started.