TricorBraun Forms South American Joint Venture With Amfora Packaging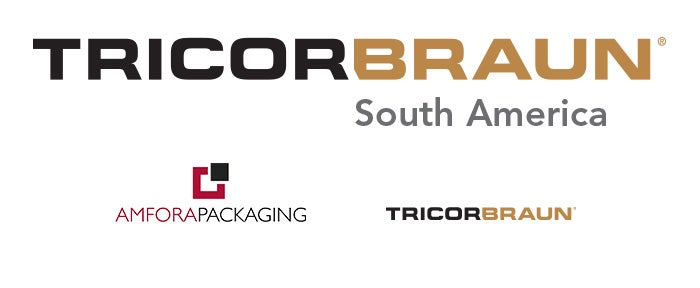 Date: October 27, 2017
Contact: Suzanne Fenton, Vice President, Brand Marketing
marketing@tricorbraun.com | 314-983-2010


For immediate release
Bogotá, Colombia (October 25, 2017) — TricorBraun has formed a 50-50 joint venture in South America with Amfora Packaging (http://www.amforapackaging.com/), which will be named TricorBraun South America SAS, according to Keith Strope, President and CEO, of TricorBraun.
"This is an exciting business combination that will allow us to gain an even deeper and more rapid foothold in a number of South American markets," said Strope.
Carlos Acedo, General Manager of Latin America for TricorBraun, said the new joint venture will cover five countries in South America: Colombia, Peru, Ecuador, Chile and Venezuela.
TricorBraun has been developing business in Mexico and South America for the past eight years. "We could have continued developing these markets on our own, but it would have taken substantially more time," Acedo said. "We have aggressive growth plans and our relationship with Amfora instantly provides us with a more fully functioning, broad-based business model."
Acedo said that the ability to integrate TricorBraun's global, world-class resources with Amfora's local knowledge of markets and customers is the perfect combination. "We're 'glocal.'"
Jose Alejandro Arango has been appointed the General Manager of TricorBraun South America SAS, and Carlos Gama, a former Packaging Consultant in Mexico City has been named Sales Manager. Gama will be based in Bogotá.
"We are very excited about the association of Amfora Packaging with TricorBraun, which enables us to bring to South America one of the world's leading packaging companies," said Arango. "TricorBraun's marketing, design and logistics capabilities are available on five continents. Coupled with an impressive network of global suppliers, our combined offering is one of the industry's most complete alternatives for plastic, glass and dispensing systems."
"We are confident that customers will find TricorBraun South America to be a strategic ally that provides unlimited packaging options to meet their needs and highlight their products," said Arango.
TricorBraun South America SAS will host an Open House in Bogotá on October 26, 2017. Potential customers and vendors will attend the open house, as will current global vendors and customers and local authorities. To learn more about the Open House, please contact Carlos Gama at +57 (315)-72-67-741, or via email at cgama@tricorbraun.com
About TricorBraun
TricorBraun (www.tricorbraun.com) is a packaging solutions company, focused on providing innovative, custom solutions for its many customers. An industry leader in glass and plastic containers, closures, dispensers and tubes, TricorBraun operates from more than 40 locations throughout North America and internationally from London, England: Guangzhou, China; Hong Kong, and Mumbai, India. Our award-winning Design & Engineering Center provides forward-thinking service driven by consumer insight, market understanding and creative solutions. TricorBraun's advisory services range from preliminary planning and manufacturing oversight to warehousing and logistics programs.
Get In Touch
TricorBraun's proven process will guide your packaging decisions from napkin sketch all the way to the retail shelf. Click below to get started.