TricorBraun Honored with Four AmeriStar Packaging Awards
Date: October 27, 2020
For immediate release
Recognized for Innovation and Excellence in Packaging Design
St. Louis, October 27, 2020 – TricorBraun, a global packaging leader, has been honored with four 2020 AmeriStar Packaging Awards from the Institute of Packaging Professionals (IoPP). The company's awards—recognizing innovation and excellence in packaging design―are in the Food - Shelf Stable, Household Products (2) and Cosmetics categories.
"At TricorBraun, everything we do starts and ends with our customers, so to receive this recognition for some of our innovative customer solutions is an incredible honor," said Court Carruthers, president and CEO, TricorBraun. "Our team, the best team of packaging professionals in the world, is excited to be celebrated for our hard work, dedication and creativity."
With the AmeriStar awards, TricorBraun has been recognized with nearly 20 packaging awards this year, including the top three awards (Best of Show, Best Use of Custom Packaging/Gold, and Best Use of Stock Packaging/Gold) in the 2020 National Association of Container Distributors (NACD) Packaging Awards.
TricorBraun's 2020 AmeriStar Awards are:
Food, Shelf Stable – FUNacho
TricorBraun designed an innovative new delivery system for the FUNacho chili and cheese sauce sold in convenience stores, stadiums, and movie theaters around the world. The new system replaces awkward and unwieldy bags with 75-ounce bottles that are simple to use. One bottle of each sauce goes into the bottom chamber for use; a second set of filled bottles preheats in the top chamber until the bottle below is empty and needs replacing. This new delivery system is ergonomic and makes it easy for the end user to insert new and remove used bottles. In addition, this new design allows for evacuation of nearly all of the product.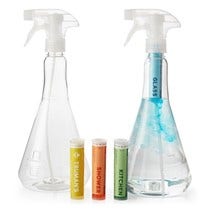 Household Products - Truman's
This refillable bottle for Truman's line of household cleaning products evokes a beaker in a science lab, with the water fill line falling right where the bottle begins to angle outward. The bottle had to fit with an existing sprayer, which works with the customer's signature 100% non-toxic cleaning chemical cartridges. The result is a package that is simple, functional, and allows the branding on the colorful cartridges to pop.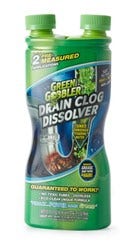 Household Products – Green Gobbler Drain Cleaner
TricorBraun identified domestic manufacturing partners and redesigned the package for EcoClean Solutions' Green Gobbler Drain Cleaner so that the customer could bring production back to the U.S. and include a "Made In the USA" stamp on their bottles. Working with a molder just 50 miles from the filling site, the team further reduced EcoClean's manufacturing footprint. The team also addressed the challenge of orienting artwork on a non-round bottle. TricorBraun's blow molding partner purchased a new steam shrink sleever to properly align four different artwork SKUs on an hourglass-shaped bottle. The end result is a sleek bottle design with vivid, eye-popping artwork to complete the package.
Cosmetics – Melaleuca Sei Bella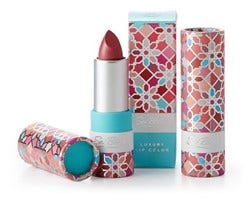 ​
The Sei Bella lipstick package has a custom over-shell, cover, and box that are made from 100% recyclable cardboard material. The cover is full color and has a foil hot stamp through the pattern. By silkscreening onto the cardboard, TricorBraun was able to cost-effectively achieve a high-end look with ample decoration space. TricorBraun also supplied the lipstick so that we provided our customer with a product ready to sell.
About the AmeriStar Awards
The Institute of Packaging Professionals (IoPP) AmeriStar Awards honor the top packages of the year in multiple categories, developed by professionals who have made outstanding contributions to the packaging community, recognizing their foresight and innovative spirit.
About TricorBraun
Founded in 1902, TricorBraun is North America's largest distributor of primary packaging and a portfolio company of AEA Investors. The company provides innovative solutions across a wide array of customer end markets in plastic and glass containers, closures, dispensers, tubes and flexibles. TricorBraun operates from 50 locations globally. Our award-winning Design & Engineering Center provides forward-thinking design, driven by consumer insight and creative solutions. Other services include global sourcing, manufacturing oversight and global supply chain programs.
Contact: Jennifer Frighetto
jfrighetto@tricorbraun.com | 847 702 5304
Get In Touch
TricorBraun's proven process will guide your packaging decisions from napkin sketch all the way to the retail shelf. Click below to get started.