TricorBraun Joins Amazon's Packaging Support and Supplier Network (APASS) Program
Date: November 07, 2019
For immediate release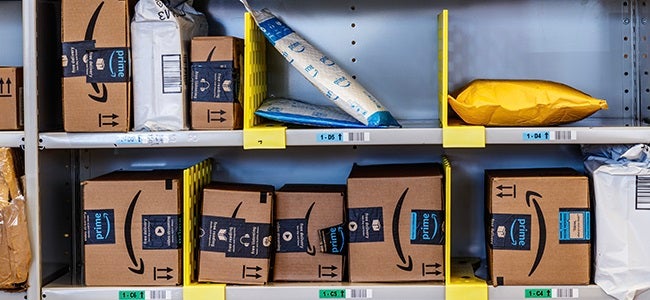 Oak Brook, Ill., November 7, 2019 – Global packaging leader TricorBraun today announced its certification in Amazon's Packaging Support and Supplier Network (APASS) program. TricorBraun is an official provider of packaging design, supply and testing services in compliance with Amazon's guidelines and certification test methods.
The APASS program was designed by Amazon to help support vendors, sellers and manufacturers to secure certification of their products as Frustration Free Packaging (FFP), Ships-in-Own-Container (SIOC) or Prep-Free Packaging (PFP).
"Online consumer packaged goods (CPG) sales continue to climb, yet many brands have not modified packaging designed for brick-and-mortar stores to withstand the rigors and multiple touchpoints of ecommerce distribution," said Becky Donner, senior vice president, Marketing, Design & Engineering at TricorBraun. "As our customers' one-stop-shop for award-winning packaging solutions, we are proud to add the APASS certification to our robust ecommerce packaging offerings."
Ecommerce Packaging Expertise
TricorBraun's expansive global supplier network offers a breadth of packaging options. From rigid plastics to liners and flexible pouches, TricorBraun can help CPG manufacturers identify or custom design an ecommerce solution to avoid non-compliance fees, reduce damages, create efficiencies and delight the consumer. The company leverages its deep technical expertise to create packaging solutions developed to pass ISTA-6 testing protocols.
"An ecommerce packaging strategy is more important than ever before," said Donner. "In addition to protecting and preserving the product, we help brand owners deliver a positive consumer experience, leading to repeat purchases and ultimately, brand loyalty."
About TricorBraun
TricorBraun is a global packaging leader, providing innovative solutions across a wide array of customer end markets in plastic and glass containers, closures, dispensers, tubes and flexibles. TricorBraun operates from 50 locations throughout North America and around the world. Our award-winning Design & Engineering Center provides forward-thinking design, driven by consumer insight, market understanding and creative solutions. Other services include global sourcing, manufacturing oversight and global supply chain programs.
Get In Touch
TricorBraun's proven process will guide your packaging decisions from napkin sketch all the way to the retail shelf. Click below to get started.