TricorBraun Expands Board of Directors
Date: April 16, 2018
For immediate release
Perez de la Mesa Joins Bullock, Hill as Independent Directors on Packaging Leader's Board
St. Louis, MO, April 16, 2018 – TricorBraun, a global packaging solutions leader and a portfolio company of AEA Investors, today announced that it has expanded its board of directors with the appointment of Manuel J. Perez de la Mesa. Perez de la Mesa joins David W. Bullock and Robert E. Hill, Jr. as independent directors on the 10-member board.
"With their broad strategic backgrounds and distinguished track records, Manny, Dave and Robert undoubtedly strengthen our board's breadth of expertise," said Keith Strope, executive chairman of TricorBraun. "We welcome their talents, insights and counsel to our board."
About the directors: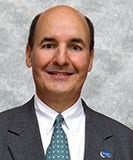 Manuel J. Perez de la Mesa
Manuel has served as president and chief executive officer of PoolCorp, the world's leading wholesale distributor of swimming pool supplies, since 2001. He joined the company as president and chief operating officer in 1999. Previously, he held management positions at Watsco, Inc., Fresh Del Monte Produce and IBM. Perez de la Mesa also serves on the board of Patriot Holdings LLC.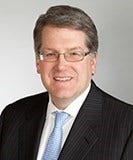 David W. Bullock
David, former chief financial officer and executive vice president of Pinnacle Agriculture Holdings LLC, joined TricorBraun's board in October 2017. Previously, he served as chief operating officer, chief financial officer and executive vice president of United Agri Products. He also held senior leadership positions with Graham Packaging, a global manufacturer of rigid plastics. Bullock is chairman of the board of BMC Stock Holdings, Inc. and serves as director for Faith Alive USA.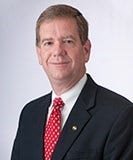 Robert E. Hill, Jr.
Robert has served on TricorBraun's board since AEA's acquisition of the company in 2016. He is the former chief executive officer and president of Acosta, a full-service sales and marketing agency in the consumer packaged goods (CPG) industry, and is vice chair of Acosta's board. With more than 30 years in the CPG industry, Hill is an active member of numerous industry advisory boards. He also serves on the Furman University Board of Trustees.
"Manny, Dave and Robert's extensive management experience and deep backgrounds in finance, operations, sales, and marketing will be invaluable to our company and our customers as we build our business to be the global leader in packaging distribution," said Court Carruthers, president and chief executive officer of TricorBraun. "We are fortunate to benefit from their leadership as we continue to grow and transform our business."
About TricorBraun
TricorBraun is a global packaging leader, providing innovative solutions across a wide array of customer end markets in plastic and glass containers, closures, dispensers, tubes and flexibles. TricorBraun operates from more than 40 locations throughout North America and around the world. Our award-winning Design & Engineering Center provides forward-thinking design, driven by consumer insight, market understanding and creative solutions. Other services include global sourcing, manufacturing oversight and global supply chain programs.
Get In Touch
TricorBraun's proven process will guide your packaging decisions from napkin sketch all the way to the retail shelf. Click below to get started.