TricorBraun Honored with Two IoPP Ameristar Package Awards
Date: May 24, 2018
For immediate release
Recognized for Innovation and Excellence in Packaging Design 16 times since 2002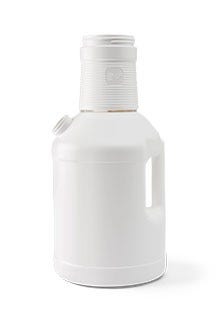 Oak Brook, Ill., May 24, 2018 – TricorBraun, a global packaging leader, won two 2018 AmeriStar Package Awards from the Institute of Packaging Professionals (IoPP), recognizing innovation and excellence in packaging design. Marking TricorBraun's 15th and 16th AmeriStar honors, the company won awards for packaging design in the Beverages, Alcoholic and Industrial/Commercial categories.
"We are honored to be celebrated among the best of the best," said Becky Donner, senior vice president of marketing, design and engineering at TricorBraun. "This recognition is a testament to the work our team performs every day to deliver innovation that meets our customers' needs, exceeds their expectations and enables them to deliver a positive consumer experience."
Entries were judged on multiple criteria including: innovation, product protection, marketing, economics, packaging performance and environmental impact.
TricorBraun received top honors for:
Beverages, Alcoholic Category, The 1970 Vodka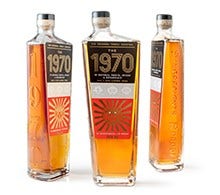 From a napkin sketch to a stylish, sophisticated glass bottle, TricorBraun helped spirits maker Ikeda Feingold achieve her unique vision and bring a family cocktail tradition to life. The challenge was developing a manufacturable design for an offset neck—uncommon for a glass-bottled product—and securing a supplier who could produce the offset neck and handle the intricate embossed elements without fracturing the glass.
Industrial/Commercial Category, Decon-Cycle, Decon Sproc 200 Plus
TricorBraun and Veltek & Associates incorporated several features into the design of this cleaning solution detergent so users could feel confident they are properly mixing and protecting the sterility of the solution. Features include an HDPE Handleware package with a top chamber to separate the mix until the customer is ready to activate; a handle ergonomically located in the side of the container to make it easier to control pouring the expensive product; and to more precisely dispense the product, a smaller opening in the lower portion of the container.
About the AmeriStar Awards
The Institute of Packaging Professionals (IoPP) AmeriStar Awards honor the top packages of the year in multiple categories, developed by professionals who have made outstanding contributions to the packaging community, recognizing their foresight and innovative spirit.
About TricorBraun
TricorBraun is a global packaging leader, providing innovative solutions across a wide array of customer end markets in plastic and glass containers, closures, dispensers, tubes and flexibles. TricorBraun operates from more than 40 locations throughout North America and around the world. Our award-winning Design & Engineering Center provides forward-thinking design, driven by consumer insight, market understanding and creative solutions. Other services include global sourcing, manufacturing oversight and global supply chain programs.
Contact: Jennifer Frighetto
jennifer@frighettocommunications.com | 847 702 5304
Get In Touch
TricorBraun's proven process will guide your packaging decisions from napkin sketch all the way to the retail shelf. Click below to get started.