TricorBraun Wins NACD Best Stock And Best Custom Packaging Awards; Garners More Gold Awards Than Any Other Distributor
Date: June 01, 2021
For immediate release
Packaging Leader Wins Company Record of 14 Awards
St. Louis, MO, June 1, 2021 – Global packaging leader TricorBraun won two Best Use of Stock Components Awards (Gold and Bronze) and a Best Use of Custom Packaging Award (Bronze) in the 2021 National Association of Container Distributors (NACD) Packaging Awards. In total, TricorBraun received a company record of 14 NACD awards. This includes eight Gold Awards, the most awarded to any distributor.
"We are incredibly proud to receive this recognition," said Court Carruthers, president and CEO, TricorBraun. "Our strong customer partnerships, combined with our robust global supply network, and our team's expertise and amazing dedication, is how we help our customers win."
TricorBraun's 2021 NACD Packaging Awards are:
Best Use of Stock Components (Gold Award) and Beverage/Non-Spirits Category (Gold Award)​
Kindness and Mischief Coffee
TricorBraun Flex sourced packaging made from 60% compostable and 60% renewable material for Kindness and Mischief, a coffee company with a mission to give back to its community. The bag features a tin tie and a one-way valve at the top for shelf stability. A portion of the bag will break down naturally in a home composter. The design, which features illustrations of members of the Kindness and Mischief team along with community members, is printed on recycled kraft paper using flexographic printing to ensure that the illustrations, logo, and lettering are sharp. The result is a custom coffee bag that links the company to its community, creates delight, and stands out on the shelf.

Best Use of Stock Components (Bronze Award) and Novelty Category (Gold Award)​
​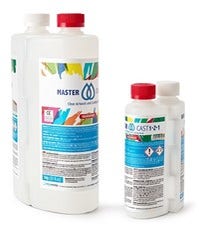 Eli-Chem Resins Master Cast 1-2-1
Eli-Chem Resins had a problem: customers who needed to buy their Master Cast 1-2-1 resin and hardener were mistakenly picking up two bottles of either the resin or the hardener. To solve the problem, TricorBraun sourced a pair of interlocking D-shaped bottles; each bottle has a slot on the flat side, enabling the two bottles to slot together. In addition, white and red caps add differentiation between the two products. Selling the products as a single pack further helps Master Cast 1-2-1 to stand out on the shelf.


Best Use of Custom Packaging (Bronze Award) and Cosmetics Category (Gold Award)
Sei Bella Cosmetic Beauty Box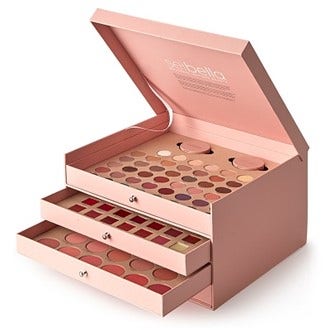 TricorBraun designed a custom cosmetic beauty box for the customer's sales representatives to bring to parties, trade shows, and other events. The package is paperboard wrapped in a silkscreened pink paper coating; the drawer knobs are aluminum. Drawers 1–3 contain cosmetic products and mylar covers—and the bottom of each drawer includes a fold-out cardboard piece for shelf or table display. The drawers hold multiple eye shadows, lipstick colors, blushes, and powders with custom display spaces. The bottom drawer is purposely left empty for brushes and other beauty tools. The result is an attractive cosmetic box that beautifully displays its contents in a contained, easy-to-access and transport package. TricorBraun also custom designed a corrugated container with four custom corner protectors to protect the cosmetic beauty box and its products from jostling and damage during shipping.

Automotive, Chemical, and General Industrial Category (Gold Award)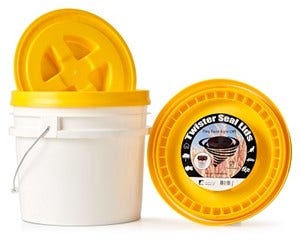 Twister Seal Lids
Price Container, a TricorBraun company, sourced Twister Seal Lids for retailers who sell storage buckets to consumers. The twist-off lids securely seal onto buckets ranging in size from 3.5–7 gallons. The buckets and lids are used for storing everything from de-icing salt to fertilizer. Because they are made with FDA-certified food grade resin, they can also be used to store both pet and human foods.



Beverage/Spirits Category (Gold Award)
Peg Leg Porker 15-Year Tennessee Bourbon
TricorBraun developed a limited edition, 15-year blended Tennessee bourbon bottle that embodies the spirit of Peg Leg Porker's founder, Carey Bringle, who lost a leg to bone cancer. The package begins with a 750 ml heavy flint stock bottle—and every element from there is customized. The design's signature element is an Italian-made, custom bartop featuring a peg-legged pig made of Zamak metal. The completed package is a unique, high-end product that showcases Peg Leg Porker's compelling brand story.

Household Products Category (Gold Award)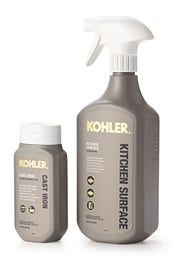 Kohler
TricorBraun designed custom large and small bottles for a new line of Kohler kitchen and bath products. The sprayer bottle has a displaced neck finish; the off-center look rebalances the way it feels in the consumer's hand. The uniquely shaped label panel is color-matched to the bottle; it has straight lines on the sides and is rounded at the top and bottom. The brand name—Kohler —stands out in gold lettering and is embossed on the side of the bottle.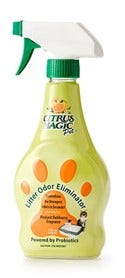 Pet & Vet Category (Gold Award)
Citrus Magic
TricorBraun was tasked with redesigning Citrus Magic's Pet Litter Odor Eliminator to create a package that reflects the natural probiotic formula of the product itself. The bottle, with the mini-hourglass taper near the bottom, is ergonomic and easy-to-use. The green color evokes nature while the orange evokes the citrus of the scent. The large paw print is embossed on the bottle— and the shrink wrap aligns over that.

Pet & Vet Category (Bronze Award)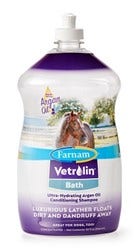 Farnam Vetrolin Bath
TricorBraun was tasked with finding a stock bottle for the customer's launch of a reformulated Vetrolin bath shampoo for equines and dogs. The team sourced a 32-ounce clear PET bottle with a push/pull closure. The new packaging makes it easy for consumers to squeeze and dispense the product with one hand. The new bottle enabled the company to incorporate a shrink wrap to allow for more marketing and labeling space. The result is an ergonomic, aesthetically-pleasing package that stands out on the shelf.


Cosmetics Category (Silver Award)
Sei Bella Holiday Mini Lipstick Collection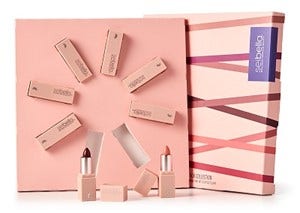 TricorBraun custom designed a holiday mini-lipstick collection that incorporates an inside tray and an outer sleeve. The tray is designed with eight pop-outs in the shape of a starburst to hold the lipstick boxes. Each lipstick box incorporates a custom-color foil hot stamp. The sleeve, which includes the customer's name, features a colorful ribbon decoration meant to mimic gift wrapping on a present. The result is a gift package that both pops on the shelf and delights when opened.

Household Products Category (Bronze Award)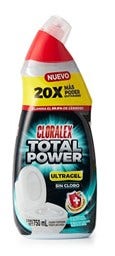 Cloralex Total Power
Unlike similar products on the market, Cloralex's toilet bowl cleaner is filled with the bottle straight up—thus requiring no adjustments to the filling tubes during manufacturing. To achieve this, TricorBraun sourced an angled closure that fits onto an upright bottle opening. The team designed an ergonomic bottle with an off-center look and feel to marry with the closure design. The end result is a bottle that is easy-to-use and differentiates itself from other toilet bowl cleansers on the shelf.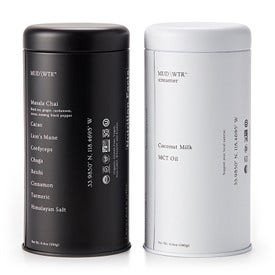 Beverage/Non-Spirits Category (Bronze Award)
MUD/WTR
TricorBraun Flex developed packaging for a brand whose ethos is simple, elegant, and "less is more." The company has two products: MUD, a coffee alternative in a custom black tin; and a creamer in a custom white tin. Both are made with 100% organic ingredients, and each ingredient is listed on the package. The reusable and recyclable tins are topped with snuggly fitted pillow lids. A matte finish on the tins ensures that no fingerprints mar the final look as the package sits on the consumer's shelf.


About the NACD Packaging Awards
The annual NACD Packaging Awards recognize the most innovative packages released during the previous year. Awards are given to the top three containers in each category. Categories include: Beverage/Spirit, Beverage/Non-Spirit, Cosmetics, Personal Care, Pharmaceutical and Nutraceutical, Food, Automotive, Chemical & General Industrial, Household Products, Pet & Vet, Novelty, Best Use of Custom Packaging, and Best Use of Stock Components.
About TricorBraun
Founded in 1902, TricorBraun is North America's largest distributor of primary packaging. The company provides innovative solutions across a wide array of customer end markets in plastic and glass containers, closures, dispensers, tubes and flexibles. TricorBraun operates from 50 locations globally. Our award-winning Design & Engineering Center provides forward-thinking design, driven by consumer insight and creative solutions. Other services include global sourcing, manufacturing oversight and global supply chain programs.
Contact: Jennifer Frighetto
jfrighetto@tricorbraun.com | 847 702 5304
Get In Touch
TricorBraun's proven process will guide your packaging decisions from napkin sketch all the way to the retail shelf. Click below to get started.