During the height of the pandemic, supply chain issues and heightened demand reduced the availability of many national brands. With old favorites out of stock, consumers were forced to try new products. And as a result, private-label brands and value-size products saw significant growth. In many cases, consumers found these new alternatives to be just as good as their higher-priced counterpoints. Going forward, the value-driven consumer will demand quality, convenience, and affordability from their food and beverages – and packaging will be an integral part of communicating this messaging.   
Rise of Private Label
Private-label, or "store brands", have become a big business for retailers and a worthy competitor to national brands. Private-label brands differentiate themselves visually with packaging, and their signature design choices quickly communicate a lower-price point to consumers.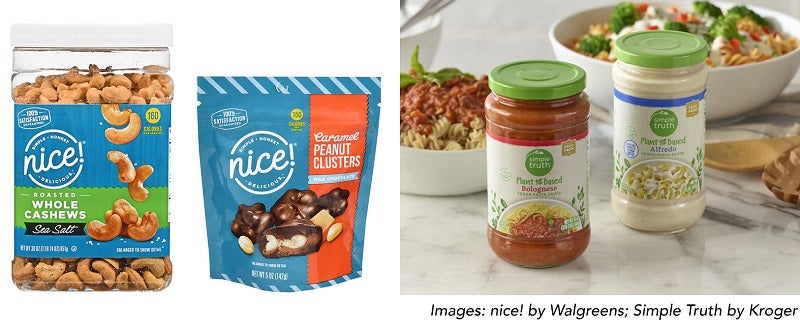 Use package design to communicate value:

 
     
 

Design Choice

 

 
• Clean graphic design
 
• Controlled but intentional use of colors
 
• Evoke elements of national brand
 
• Minimal text with easy-to-read fonts
 
• Consistency across product family
 

 
 
 

Consumer Message

 

 
• Only the essentials. Quality, yet cost-conscious
 
• Speak to trends like "plant-based" or "indulgent"
 
• Comparable to what they know and trust
 
• Accessible and straight to the point
 
• Easy to find products across different categories
 

 
     

Value-Sizing
As consumers streamline shopping and consumption, buying patterns have shifted to value- sizes like bulk, multi-serving or individually wrapped multi-packs. With more snacking occurring in the home, larger sizes mean consumers need to shop less often. Individually-wrapped multi-packs offer the same convenience, but also add portability and portion control.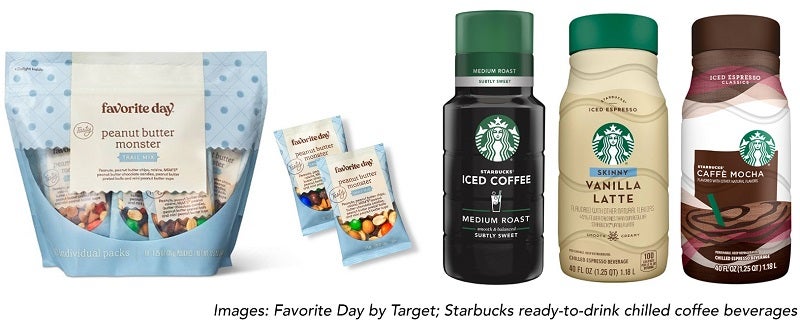 Use package size to communicate value:

 
     
 

Package Feature

 

 
• Bulk and multi-serve sizing
 
• Resealable pouches or containers
 
• Flexible packaging
 
• Individually-wrapped multi-packs
 

 
 
 

Consumer Message

 

 
• Convenience, and less trips to the store
 
• Ability to maintain product freshness
 
• Less packaging material and lower cost
 
• Flexibility and choice. Portion-control or portability
 

 
     
Source:
Sinopoli Brand Consulting, LLC
For more information on the best packaging solutions for value-driven food and beverages, email us at marketing@tricorbraun.com
---
TALK TO A PACKAGING CONSULTANT
Whether you're looking for a stock package or a groundbreaking custom design, TricorBraun's proven process will guide your packaging decisions from napkin sketch all the way to the retail shelf.