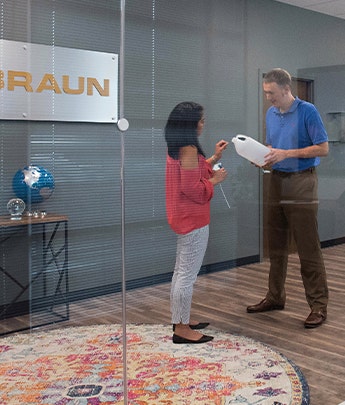 TricorBraun is a global leader in packaging because of our people—and our sales team is instrumental as we strive to be our customers' trusted packaging partner.
Our sales team members, or Packaging Consultants, develop packaging solutions to help our customers win. From healthcare to food and beverage, home care to personal care, animal health to wine, beer, and spirits—we help brands solve their complex packaging problems with an unmatched level of expertise and consumer insight. We serve consumer packaged goods (CPG) companies across markets, from cutting-edge start-ups to the world's most iconic brands.
To get you up to speed, TricorBraun offers a comprehensive training program that spans classroom, online, and hands-on work with other Packaging Consultants to learn our business, our industry, and the sales strategy process.
How We'll Support You
It all starts with an exceptional training program spanning online and hands-on collaboration with other team members to learn our business and our industry. Because we're a People First company, you can expect even more.
A comprehensive compensation package
Excellent benefits
Unlimited advancement opportunities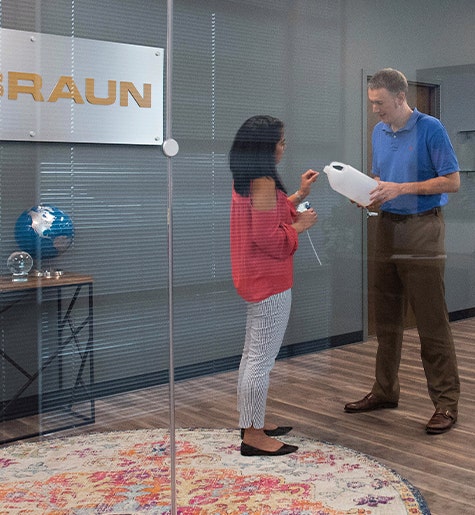 Browse Job Listings
Explore all of our current job openings by clicking the button below.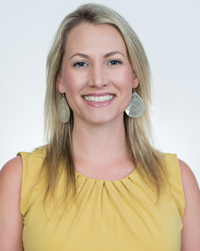 Amanda, Regional Sales Manager
What Keeps You at TricorBraun?
"One of the things I really love about TricorBraun is the pride we have in taking care of each other and our customers. It's such a big part of our culture that I've even had customers tell me that they can sense it. We are all truly a team, always trying to do what's best for our teammates."
"I love that when I say I work for TricorBraun, and people respond with, 'oh, isn't that a huge company?', I tell them 'Yes, but I could sit down for a cup of coffee with anyone from our Executive Leadership team'. I love the camaraderie. And within TricorBraun WinePak specifically, we're a family, and everybody is there to help one another. You just can't find that anywhere else."
Competitive Salaries and Comprehensive Benefits
In addition to a competitive salary and yearly bonus potential, we offer a comprehensive benefits program.
TricorBraun is proudly an equal opportunity employer and will consider all applications.
We do not discriminate with regard to race, sex and gender identity, age, color, religion, national origin, veteran status, disability, genetic information, or any other characteristic protected by law.