Consumers Desire Mindfulness & Connection
What drives this trend?
After the stress and isolation of the pandemic, consumers are heavily prioritizing connections with their families, communities, pets, and even the brands they love. But wellness in the digital age will require mindful choices. The desires for convenience and immediacy, which were fueled by the ecommerce explosion, will now need to also address concerns for sustainability.
How does this trend affect products and packaging? Learn more by reading and downloading our report.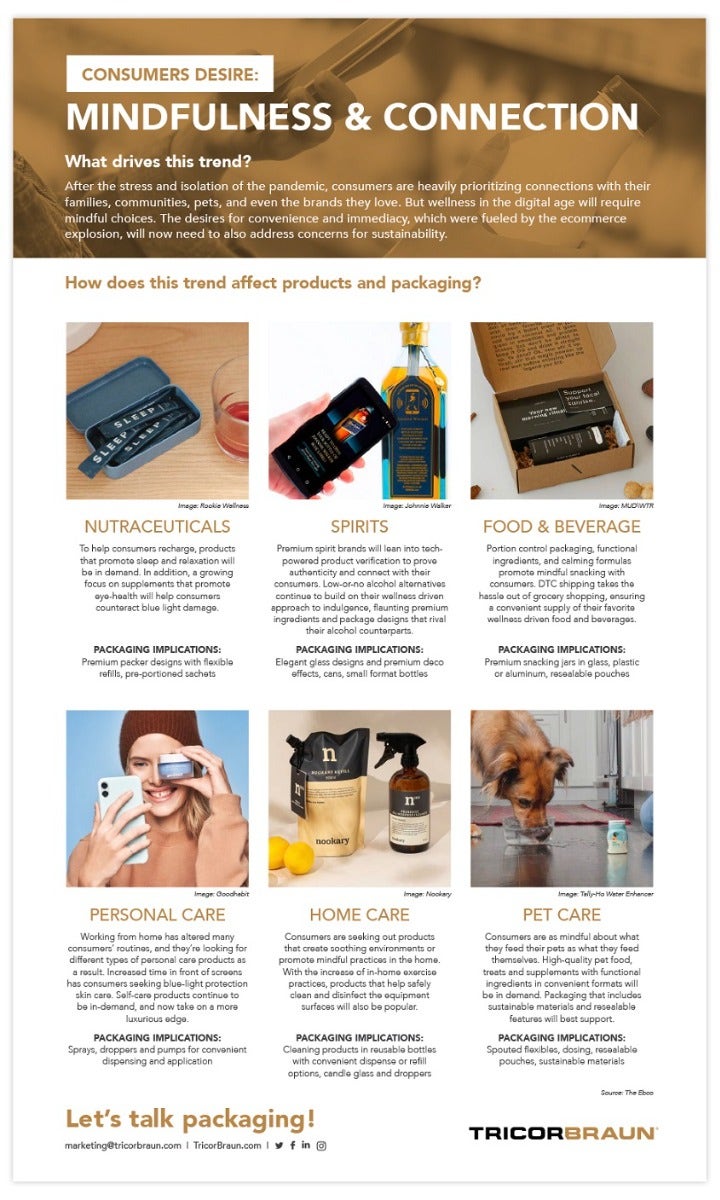 Save a Copy of This PDF
TricorBraun's Snapshots and Insights cover a wide range of packaging-related topics. Click below to get a copy of this insightful Snapshots and Insights report.