Responsible Packaging for Food & Beverages
For consumers who want to support responsibility-minded brands, locally derived products, traceable ingredients, and the ability to ship direct-to-consumer (DTC) will be key considerations in their purchasing decisions. Learn more about the responsible packaging trends influencing food and beverage brands by downloading our report.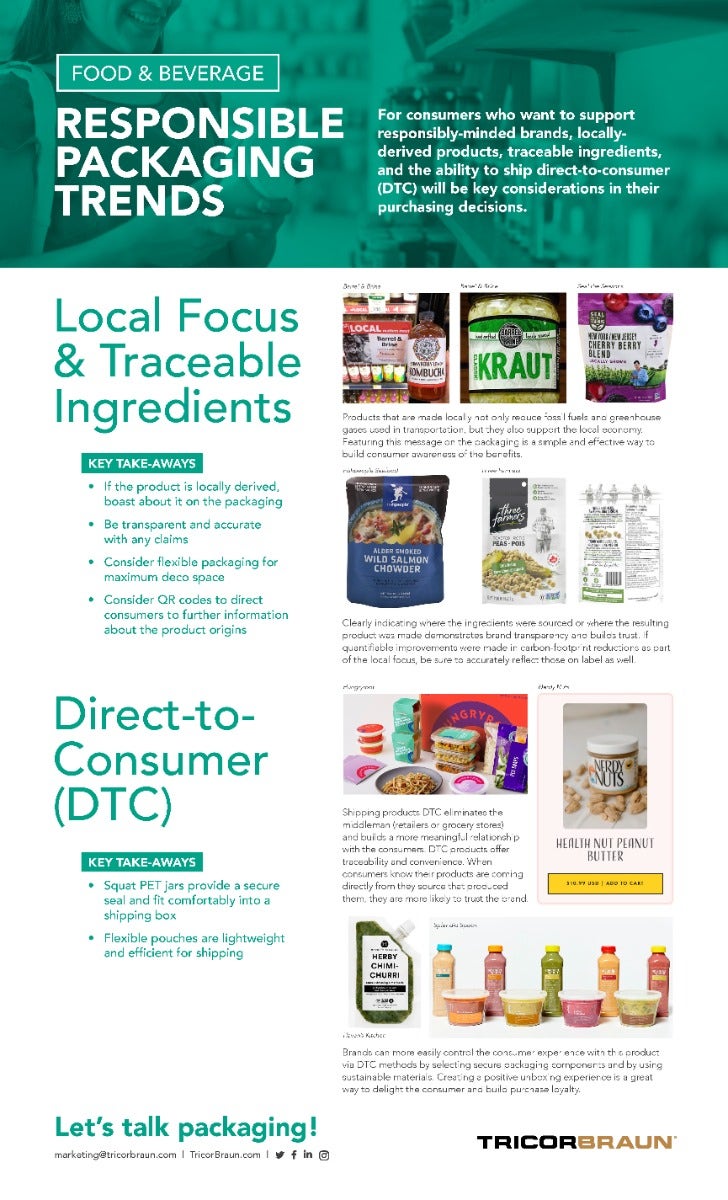 Save a Copy of This PDF
TricorBraun's Snapshots and Insights cover a wide range of packaging-related topics. Click below to get a copy of this insightful Snapshots and Insights report.