Responsible Packaging for Home Care
Responsible home care brands are evolving their product formulas, formats, and packaging to enact positive environmental and social change. Refillable solutions reduce the amount of single-use plastic waste by making it easier for consumers to reuse their original packaging. Eco-friendly materials can offer improved recyclability or can leverage lighter materials to reduce product shipping weight. By creating packaging that is both effective and convenient for the consumer, brands will better position themselves to be seen as a safe and trustworthy resource for responsible product solutions. Learn more by browsing the infographic below or downloading it as a PDF.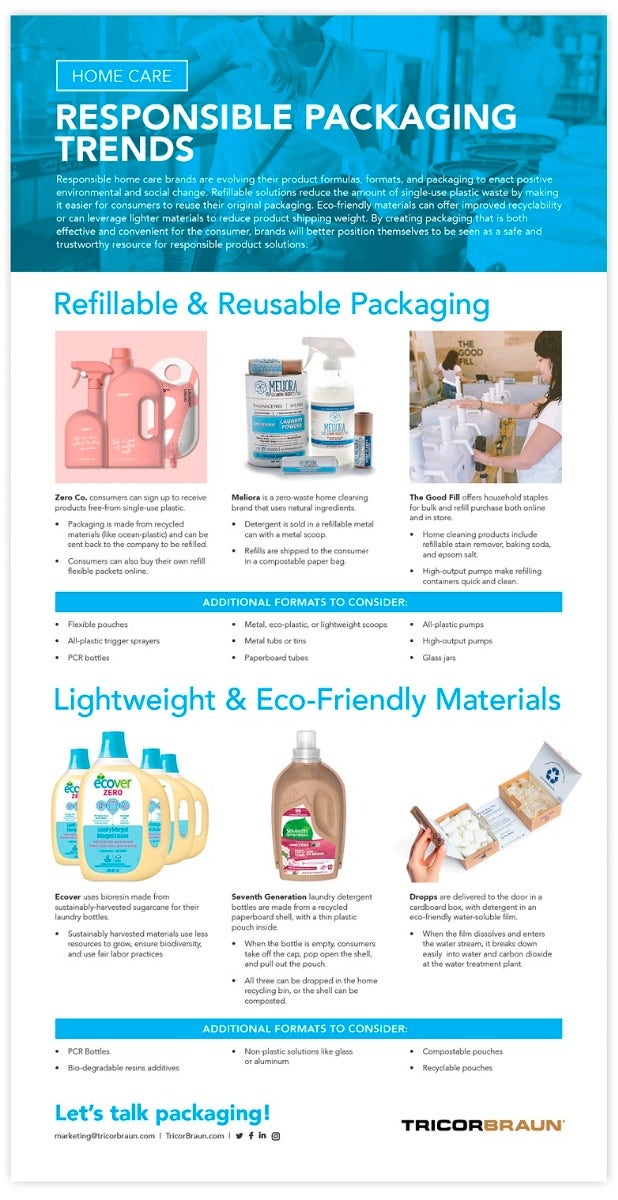 Save a Copy of This PDF
TricorBraun's Snapshots and Insights cover a wide range of packaging-related topics. Click below to get a copy of this insightful Snapshots and Insights report.