BioBottles™
TricorBraun has signed an agreement to be the exclusive US and Canada distributor of BioBottles™—the first and only plastic packaging made with Plastic IQ™ Technology, and specifically designed and engineered for the nutraceutical industry. Plastic IQ™ is a scientifically tested and proven technology for reducing plastic pollution in the open environment and can be added to ordinary high-density polyethylene (HDPE) and polypropylene (PP) bottles, caps, and scoops. (See all the available BioBottles™ for sale by TricorBraun)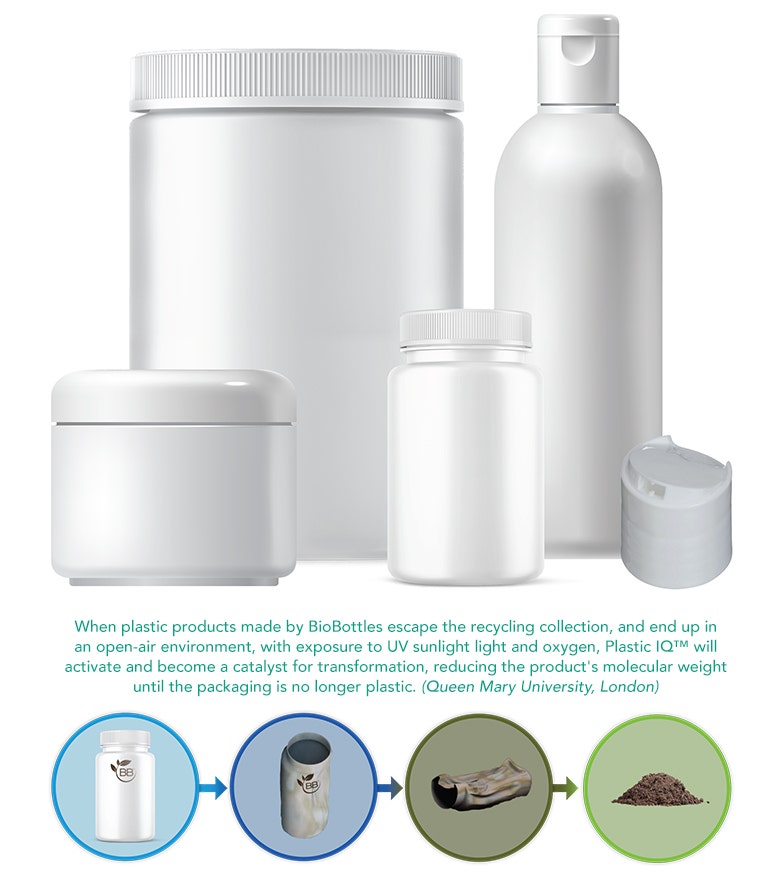 SPECS
Sizes: 50cc - 2 Gallons
Neck Finishes: Various
Material: Additive using Plastic IQ™ Technology can be added to virgin or post-consumer resin
Colors: Black, white. Natural or custom colors available upon request.
FEATURES & BENEFITS
Currently only available for HDPE and PP
Shelf stable for 5+ years
Recyclable where plastics are accepted
Leaves behind no microplastics
FDA and food grade compliant
Manufactured in the USA
BOTTLES AVAILABLE TODAY for the Nutraceutical market. Not in the Nutraceutical market? Contact us today to get started.
Save a PDF Copy of This Report
TricorBraun's Snapshots and Insights cover a wide range of packaging-related topics. Click below to get a copy of this insightful Snapshots and Insights report.