Flexible packaging is a fantastic choice for a variety of products, offering unique characteristics for stability, design, and sustainability. Innovation and package engineering have led to the development and use of lighter weight flexible packaging materials that enhances the final product's shelf appeal, barrier strength, protection, and the ability to be sealed.
As a leading provider of flexibles, TricorBraun Flex is committed to finding the right flexible package for your brand that will best suit both the product you are packaging, as well as your customers' needs. Here are five unique advantages of flexible packaging to consider:
1. Sustainable Options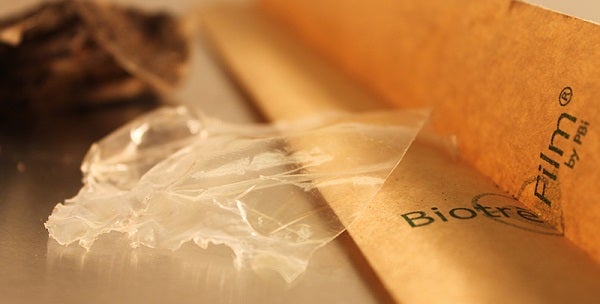 Environmentally Friendly – Biotre
Biotrē™ is a flexible packaging film made from renewable and compostable resources such as wood pulp. Our Biotrē™ product line, which comes in a range of sizes and types, can reduce the amount of packaging that ends up in waste disposal because a portion of it will break down naturally in a home composting environment. Additionally, Biotrē™ preserves natural resources by reducing the use of fossil fuel and mineral resources.
2. Consumer Convenience
As more and more consumers are looking for convenient packaging options, the different value-added features and closure types of flexible packaging can provide manufacturers what they need to grab customers' attention and make their lives easier. For example, reclosure options make a package simple to open, re-seal, carry, and store at a consumer's home. This makes flexible packaging a great fit across different markets, especially companies involved in food packaging. TricorBraun Flex offers features such as tin-ties, pocket zippers, and spouts so you can customize your bag to your customer's needs.
3. Cost-Effective
The large variety of available packaging formats and sizes allows for higher product-to-package ratios for flexible packaging, reducing production and material costs. Package weight is a key factor to transportation costs. Since flexible packaging is lightweight and minimizes space, it's more affordable to ship domestically and internationally. Flexible packaging also reduces the risk of damaged packages during transit.
4. Customizable Design Options
Branding through packaging with custom printing is an important step in the growth of your business. It requires conceptual planning, understanding the importance of the details, and time. We offer several design options to suit your design and printing needs: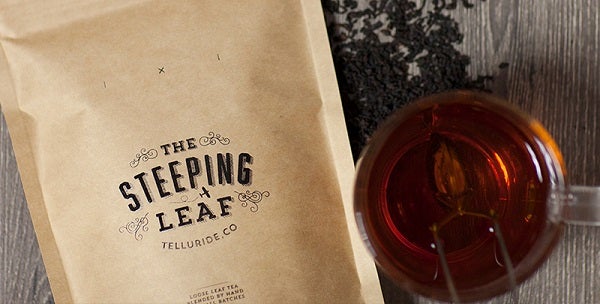 Hot Stamp
• Hot stamping is done on the surface of our stock bags using a print die with your artwork or logo. Minimums are just 1 case with a 6-week lead time, 3 weeks for re-orders.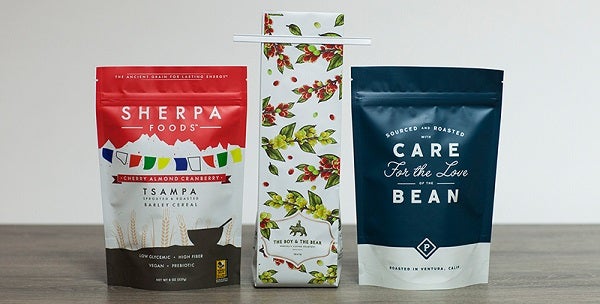 Digital Printing
• Graphics are digitally printed on the surface, with the same high-quality bag making process and quality control standards. Minimums are 1,000 bags with a 6-8 week lead time.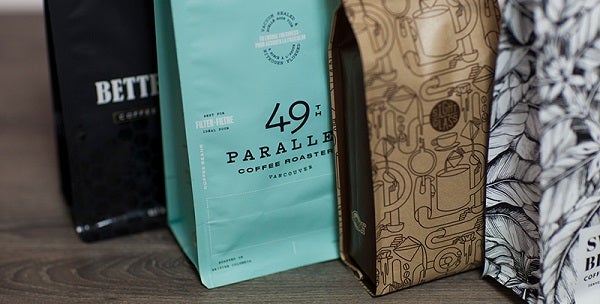 Rotogravure & Flexographic Printing
• Rotogravure printing has 8 color capability with the option to use one color for registered matte print or to add a floodcoat of matte.
• Flexographic has 10 print color capability. Matte print (registered or floodcoat) is not available.
• Minimums are size dependent. Please call for MOQ's. For example, 12-16oz size: 25,000 units. Lead time is 10-12 weeks from approved artwork.
5. Effective Barrier Properties
Flexible packaging has the ability to extend the shelf life of many products by utilizing the right barrier materials. Our products provide resistance to light, contaminants, moisture, and oxygen, keeping products fresh for a longer period of time.
When looking for versatility and convenience, there is no better time to think about using flexible over rigid packaging. For more information about our flexible packaging products in an array of shapes and sizes, or to request samples of our flexible packaging, contact TricorBraun Flex at bags@tricorbraunflex.com.
---
TALK TO A PACKAGING CONSULTANT
Whether you're looking for a stock package or a groundbreaking custom design, TricorBraun's proven process will guide your packaging decisions from napkin sketch all the way to the retail shelf.