Functional beverages are an increasingly popular way for consumers to incorporate immunity-boosting ingredients into their daily routines. According to Innova Market Insights, 1 in 3 consumers cite growing concerns for immune health in 2020 over 2019. These wellness-oriented drinks can be consumed at mealtimes, during the workday, or on-the-go. The variety of formats also means health conscious consumers can tailor the application to a method that's most convenient for their lifestyle.

The effects of gut health and mental health on the immune system are coming under greater focus as we seek a more holistic understanding of overall health and wellness. And according to The Hartman Group, each demographic will have a unique approach to these functional goals. For example, Gen Z (ages 18-22) is expected to prioritize specific features like bone health, digestion, energy and sleep. Meanwhile, (ages 23-41) will seek beverages that are "inherently functional" or naturally derived and less processed.
Vitamin C, elderberry, and zinc are well-established ingredients that will continue to be prevalent in immune-supporting claims that appear on food and beverage packaging. Global influences and growing appreciation for plant-based health have resulted in the rise of probiotics, turmeric, mushrooms, moringa, and adaptogens.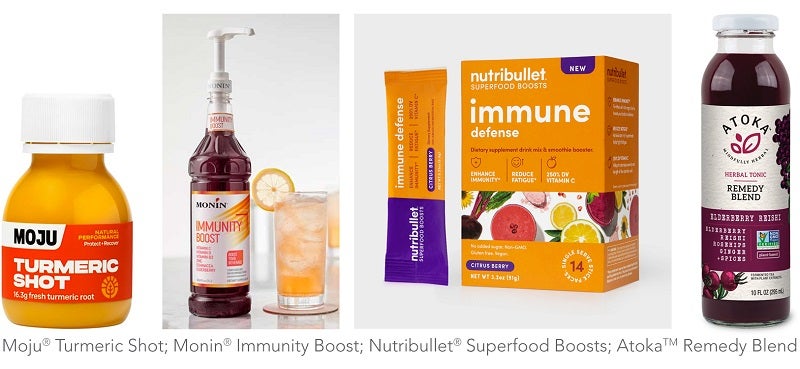 Use Packaging to Communicate Wellness
Keep brand transparency and consumer trust top of mind when designing packages for these types of products. Different ingredients target different wellness goals, so the graphic design will need to clearly communicate the intended functional benefits and be prepared to back up those claims with data.
Clear packages (if not detrimental to product stability) are a simple way to showcase the color of the beverage and visually reassure the consumer of what they are purchasing. Whether shipping direct-to-consumer (DTC) or to the retail-shelf, packages will need a robust seal and tamper-evident features to ensure product safety.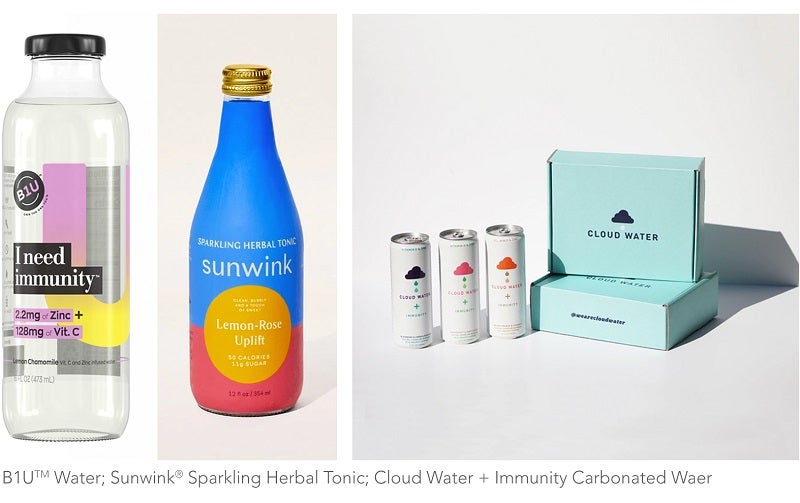 When it comes to their health consumers are focusing more and more on the aspects they can control. Fortifying their immune systems with functional drinks and beverages created with natural ingredients is a seamless way to incorporate wellness goals into their daily routines, and it's something that is expected to stick around long term. The best products will reassure consumers with securely sealed packages that clearly communicate the health benefits.
No matter the package format or size, TricorBraun can supply the packaging to help meet your customer's needs.
For more information on wellness packaging solutions and current market trends, email us at marketing@tricorbraun.com.
Sources:
Interest in functional ingredients trending | 2020-10-27 | Food Business News
WGSN | Key Trend 2021: Immunity-Supporting Ingredients
---
TALK TO A PACKAGING CONSULTANT
Whether you're looking for a stock package or a groundbreaking custom design, TricorBraun's proven process will guide your packaging decisions from napkin sketch all the way to the retail shelf.