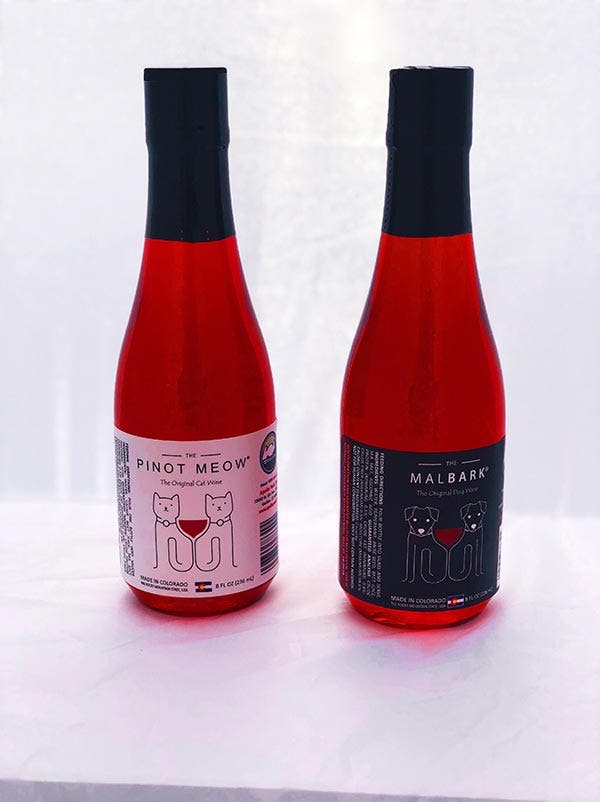 Originally from Michigan, Brandon Zavala fell in love with the scenic mountain views of Colorado. While employed for a pet food manufacturer, he was offered the chance to move and made his trek out west. While planning a lakeside vacation in Kentucky, he thought it would be funny to have his graphic designer friend create a "cat wine" label, coining the term Pinot Meow.
"It started out as sort of a joke, slapping a label on a regular wine bottle.", said Brandon. After the trip, his buddies kept texting him about the bottle and encouraged him to really consider making a business out of it. After a month of research and testing formulas, Brandon created a prototype.
After pitching to a few locally owned pet food stores and creating a strong amount of interest a gut feeling told him this could really be a viable business that he could grow.
After a monthly subscription service, Meowbox, put in an order for 4,000 he quit his day job and Apollo Peak was born.
Currently based in Golden, Colorado Brandon has grown his business exponentially in the last two years. He has expanded his line of pet beverages to include cat wines and also a dog beverage line.
The original product, Pinot Meow is described on the website as, "The finest feline snack wine available. Developed from all-natural ingredients, The Pinot Meow is a cat wine designed to delight even the pickiest of cats. Those natural ingredients include Water, Organic Catnip, Organic Red Beets, Sea Salt, Ascorbic Acid."
Obviously, this is a unique product, so unique that Brandon was offered a shot to pitch his product on an episode of Shark Tank with Kevin O'Leary and the rest of the Sharks!
After airing, orders for his products grew overnight and he needed a reliable supplier for his ever-expanding product line. Enter TricorBraun. Like most of our new customers, Brandon found us through an internet search.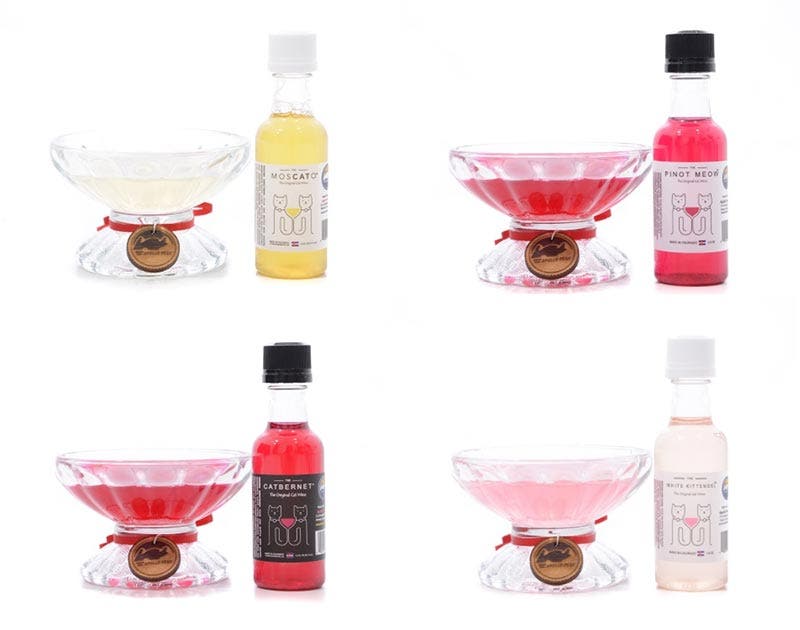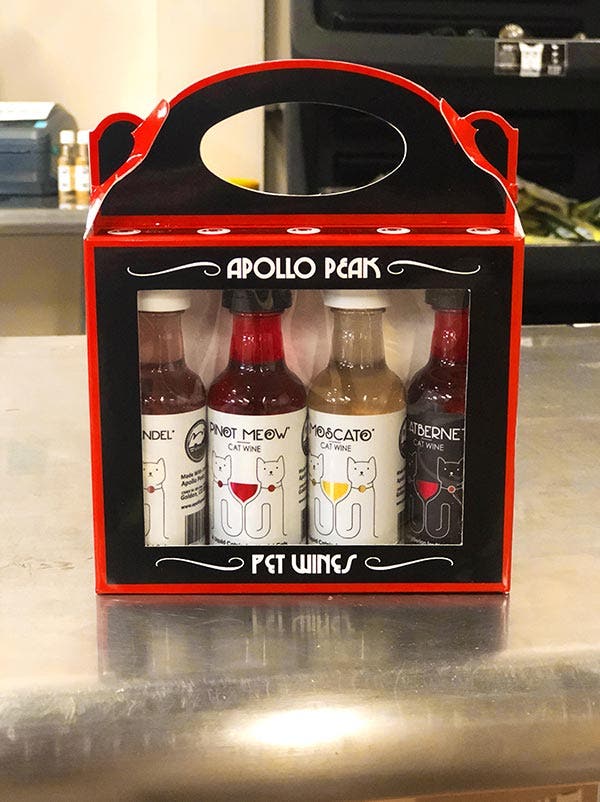 He knew exactly what he needed when searching for a 50 ml Clear PET Plastic Liquor/Spirits Round Bottle. He uses that particular style for Apollo Peak's Cat Wine Pawty Pack.
Brandon chose TricorBraun because we offer the best prices on the internet and since we stock inventory in Denver, he can pick it up whenever he gets a break during his busy workweek.
He sources 3.5 oz Clear PET Plastic Spice Jar Rounds for their line of Trip Nip Organic Catnip and Bubbles. For securing the catnip, Brandon uses our 43-485 Flip Top Dispensing Unlined Black Closures.
A growing business always needs to think about their next product line. Why not develop a recipe for dog beer? Yes, you heard that right! Apollo Peak is also offering a full line of dog beverages for you pet parents to enjoy with your pooch after a long day at work.
As his business grows we will continue to work with Brandon to help make sure he has the best quality packaging solutions at the most competitive prices for his next product line expansion.
We look forward to seeing what the future holds for Brandon and Apollo Peak. You can read some of the news coverage regarding Brandon and his company at Huffington Post, Today, People, and Mashable.
Want to be featured in the next Customer Spotlight? Reach out to us with a picture and information on what products you are using. We would love to hear from you!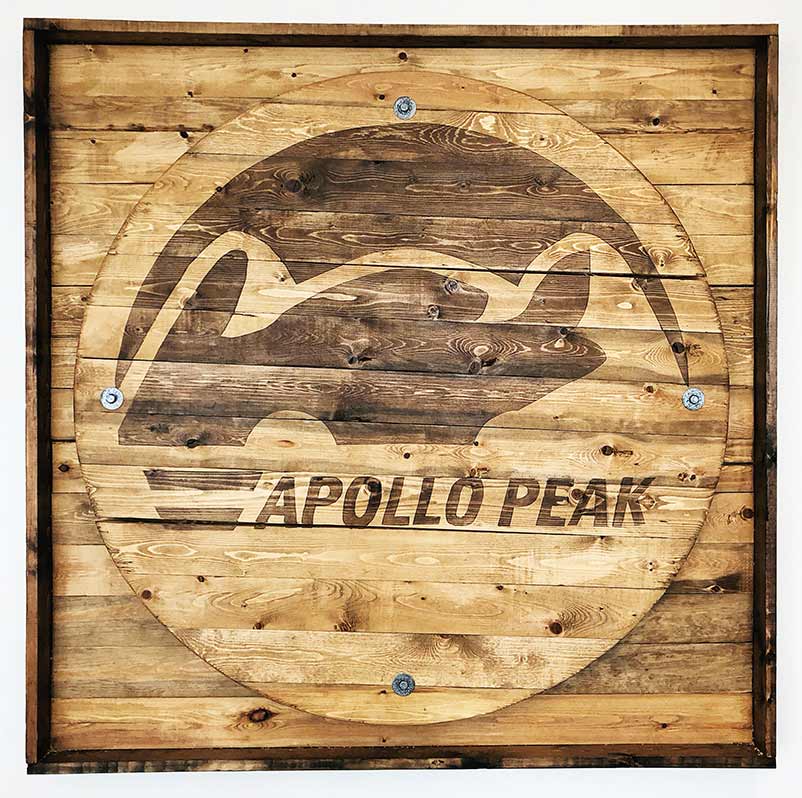 TALK TO A PACKAGING CONSULTANT
Whether you're looking for a stock package or a groundbreaking custom design, TricorBraun's proven process will guide your packaging decisions from napkin sketch all the way to the retail shelf.