Consumers are adaptable, and they've adapted enthusiastically to the convenience that online shopping offers and represents. According to Adobe's Q1 2021 Digital Economy Index, global ecommerce is slated to hit $4.2 trillion this year. US consumers spent $78 billion online in March alone—up 39% from a year earlier. This translates into a lot of types of packaging, much of which still needs to be adapted for the rough and tumble world of shipping and trucking and last-mile delivery.
While COVID-19 accelerated consumer adoption of ecommerce and delivery platforms, it was already growing—and it's now mainstream. And consumers' growing embrace of both direct-to-consumer goods and services and ecommerce shopping platforms means that companies that haven't prepared for ecommerce are being left behind.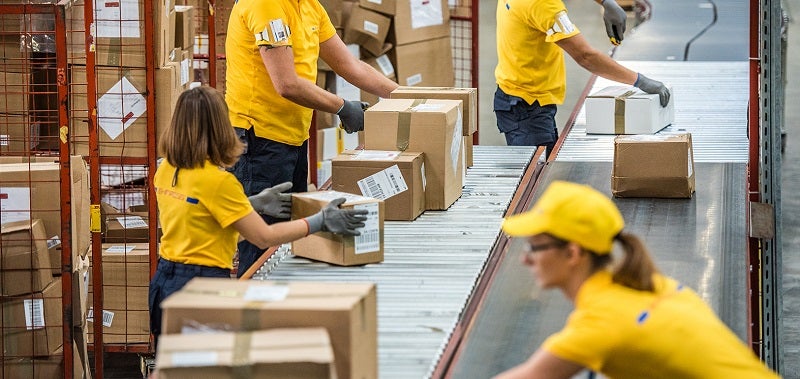 Indeed, it's not enough anymore for consumer packaged goods (CPG) companies to optimize for brick and mortar. Brands must optimize for the impact of a package that can be handled up to 20 times before it reaches its destination.
If a package doesn't maintain its structural integrity, the fallout ranges from damaged and dented boxes to leaks and breakage that can mean spoilage not only of the leaked product but also across an entire shipment. Not to mention consumer aggravation, lost sales and return shipping costs, customer carping, and the potential hit to your brand's reputation. And, no matter how good your product is, customers won't repeat the purchase.
If this all sounds complicated, it is. The good news is that you don't have to figure it out on your own. For CPG brands, it's important to partner with a company that understands Amazon's ISTA-6 guidelines for designing for ecommerce packaging and keeps up with the requirements of different ecommerce and delivery platforms. TricorBraun's Design & Engineering team can also help you design ecommerce-ready, frustration-free packaging that fits your brand aesthetic.
Our proven process assures this by leveraging consumer insights to identify what consumers want and need, turning the design into cost-effective, manufacturable packaging, and ensuring successful commercialization by validating and testing the package's performance. Because, at the end of the day, nothing matters the integrity of your packaging materials fails while en route.
Packaging Integrity is Key
The #1 factor to consider when designing for ecommerce is strong product packaging integrity. Selecting plastic over glass, for example, reduces breakage and has the added benefit of being lighter to ship. Ecommerce-friendly closures offer secure, leak-free seals. So too does pairing a traditional closure with a liner.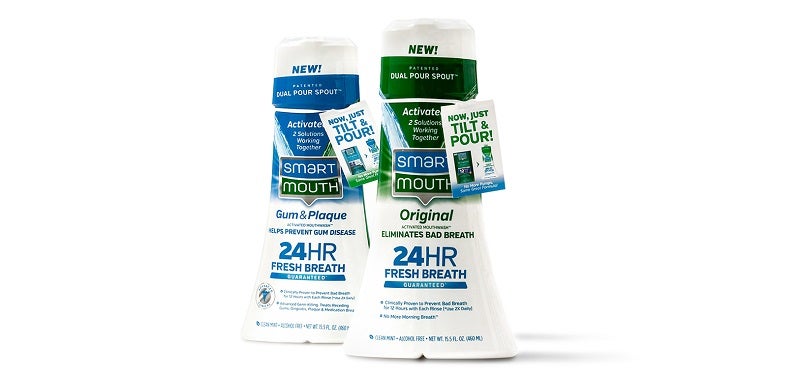 For Triumph Pharmaceuticals SmartMouth Mouthwash, our Design & Engineering team was tasked with engineering a complex dual-bottle delivery system with eight different packaging components—and six potential leak points. The uniqueness of the product meant that two solutions had to be kept separate until they were mixed just prior to use.
The dimensional package qualification process included dimensional analysis using our automated video bottle inspection system and coordinate measuring machine (CMM). Functional validation included foil analysis, vacuum leak testing, and force testing to ensure the structural soundness of the package and a positive and intuitive customer experience. The specs were adjusted as needed to optimize the package to ship leak free and perform as intended.
What's crystal clear: People like the convenience and time saved by ordering online and having their groceries, vitamins, personal care, sporting goods, and apparel delivered to the front door. That's not going to change—so designing and validating your packaging for ecommerce business must be a priority.
Ready to explore designing brand-consistent packaging options that can withstand the rigors of ecommerce? Contact our award-winning team to get started on the right packaging solution for your needs today.
---
TALK TO A PACKAGING CONSULTANT
Whether you're looking for a stock package or a groundbreaking custom design, TricorBraun's proven process will guide your packaging decisions from napkin sketch all the way to the retail shelf.