Welcome to the third of TricorBraun's three-part series about choosing laundry care packaging solutions that will capture the attention of consumers who often use Instagram to make their purchase decisions. (Editor's Note: Click here to read Part One and Part Two of our "Spot On" Laundry Care series.)
Consumers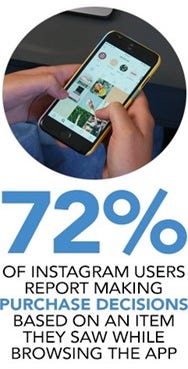 are increasingly savvy on social media and are sharing product photos and reviews with their followers. And while influencers in the beauty, travel and parenting spaces have long reigned, a new set of cleaning influencers has emerged on social media. More consumers are going online to obtain valuable advice and tips from cleaning influencers on tackling household chores as part of the evolving wellness-in-the-home trend.
The visual nature of Instagram has made it the go-to platform for consumers to create and share photos, including those of products and packaging – especially millennials. In fact, according to a 2018 Pew Research Center Survey of U.S. Adults, 64 percent of Instagram users are ages 18 to 29. The impact of Instagram on consumers' shopping habits speaks for itself. Seventy-two percent of Instagram users report making purchase decisions based on an item they saw while browsing the app.
Packaging presents an enormous visual opportunity for your product to connect with consumers on Instagram. In this article, we'll explore packaging aesthetics and functionalities that are most relevant to social media-conscious consumers. The right packaging game plan will drive more Instagram engagement and, in turn, help generate brand loyalty and drive sales.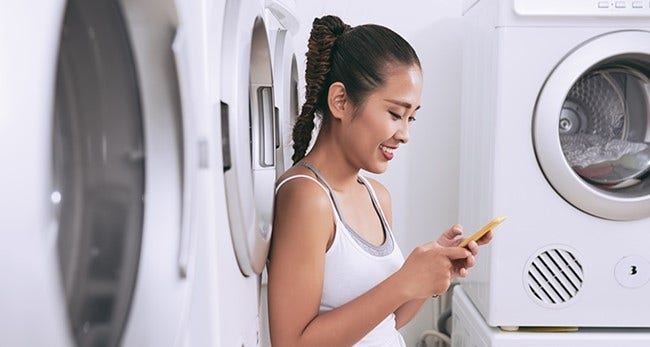 Making a Lasting Impression on Instagram
As cleaning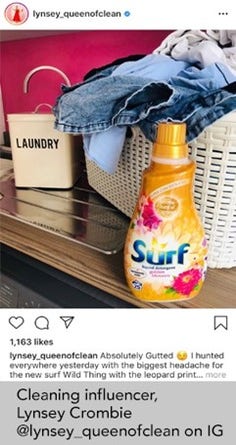 influencers become an increasingly important component of a brand's ecommerce strategy, packaging must reflect the style and aesthetic preferences of their target audience, without losing functional performance.
For example, the rise of ecommerce has fundamentally changed the way we shop. Products purchased through ecommerce channels have the potential to be handled more often in transit. If the experience from purchase to front-door delivery is frustrating — for example, the package is damaged and leaks in the box — the consumer may not give your brand a second chance.
Now, imagine if that frustrated consumer is a top cleaning influencer who while unboxing—the process of a person removing a product from its original packaging while filming the process to share on social media—captures the element of disappointment upon seeing a damaged package and then posts the video on Instagram for thousands of followers.
User-generated content (UGC) about a negative experience may spread like wildfire. As a result, you run the risk of your brand being excluded from purchase consideration; this can potentially have detrimental effects on consumer loyalty and your market share.
Therefore, your packaging must be aesthetically pleasing and functionally sound to preserve and protect those "Instagram-worthy" moments that win over consumers.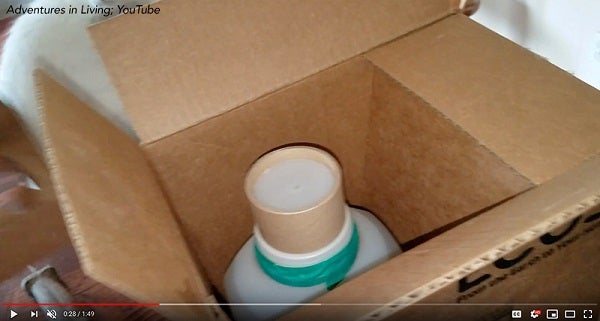 Packaging Solutions to Make Your Brand an Instagram Icon
User-generated content is a powerful tool for generating word of mouth and helping consumers make purchasing decisions. Therefore, you must be mindful of the entire package aesthetic—from cap to bottle as well as the label and graphics— to make your brand an Instagram star. TricorBraun can help guide you through the process of understanding and then acting on consumer behaviors and packaging trends. Consider these factors below:
The Impact of Unboxing – Many Instagram influencers are leading the "Unboxing Phenomenon," so consider these questions when selecting primary packaging:

• Does the product look like what the consumer purchased online?
• Primary package shape & size – does it fit snugly in the secondary package?
• Is the presentation of the product within the secondary package attractive enough to post on Instagram?
• And finally, can you add a sweet surprise inside the secondary package? Think free samples, a personalized 'thank you' note or lovely wrapping/tissue paper – which an online influencer will surely appreciate and share.

Custom Bottles and Closures can help differentiate your brand from the competition – both online and on retail store shelves. For example, texture, like embossing or debossing, has a more captivating look and is perfect for attracting consumers when they are shopping online. Texture can also create a tactile interaction when the consumer touches and feels the different surfaces of the package on the store shelf. Also, an attractive closure with brand embossing can convey a more premium product and potentially drive brand loyalty.
Color Matching / Color Washing – The right packaging colors will increase your shelf presence and help form a distinctive identity for your brand. Understanding how certain colors appeal to different demographics can also attract consumers on social media.
Resin Finish – The tactile aspects of packaging are important for driving the brand experience with your consumer target. For example, the simple, smooth feeling of a matte finish connotes a sense of sophistication, while a glossy finish is a flashier approach to captivate the consumer.
Shrink Labeling can provide an additional graphics area for the brand owner to make a unique bottle shape stand out. However, be careful when designing the shrink label for bottle shapes with extreme variations. Rapid changes from very wide to very thin areas may cause bridging (areas where the change in diameter is greater than the film can stretch to conform). You definitely want to avoid an Instagrammer capturing poor performing packaging material!
Screen Printing is ideal for creating a premium look and feel, especially for soft touch packaging. This printing type also won't wash away easily.
Custom Graphics are perfect for ensuring your packaging makes an emotional connection between your brand and the consumer.
And finally, you must consider a consumer trend that continues to be a huge topic in the news: sustainability.
Consumers are more conscious than ever about how product consumption can impact the environment. As a result, these better-educated consumers are more empowered to choose products that promote sustainability. Instagram is a powerful platform for brands to tell their sustainability story through visuals of products such as those available in refillable, recyclable, reusable packaging formats that consumers desire. (Stay tuned for a "Conscious Consumer" deep dive, the final part in our "Spot On" Laundry Care series.)
Developing an "Instagram-worthy" Packaging Strategy You Will 'Like'
TricorBraun can provide insight and expertise to help you balance your functional packaging needs with beautiful, aesthetically pleasing features that will prompt Instagrammers to share your products with their followers. Our design process and custom solutions help you differentiate your product packaging in a way that creates stronger, more meaningful experiences that consumers crave. TricorBraun also has first-hand access to the latest research and trends to recommend modern or trendy colors that make your brand more distinctive to your target demographic.
Remember, the overall experience a consumer has with your product leads to repeat purchases and, ultimately, brand loyalty. (And, of course, it helps prevent those user-generated Instagram unboxing videos of damaged packages that can go viral!)
Let us help you devise an "Instagram-worthy" packaging strategy. For more information on solutions available for laundry care packaging sourcing or custom packaging design, email us at marketing@tricorbraun.com.
---
TALK TO A PACKAGING CONSULTANT
Whether you're looking for a stock package or a groundbreaking custom design, TricorBraun's proven process will guide your packaging decisions from napkin sketch all the way to the retail shelf.