Across the globe, low alcohol drinks and no alcohol beverages are becoming increasingly popular alternatives for health-conscious consumers who want to focus on wellness, without sacrificing indulgence. These mindful drinkers seek alcohol alternatives with functional ingredients and engaging flavor profiles that deliver the same relaxing experience as traditional alcoholic favorites.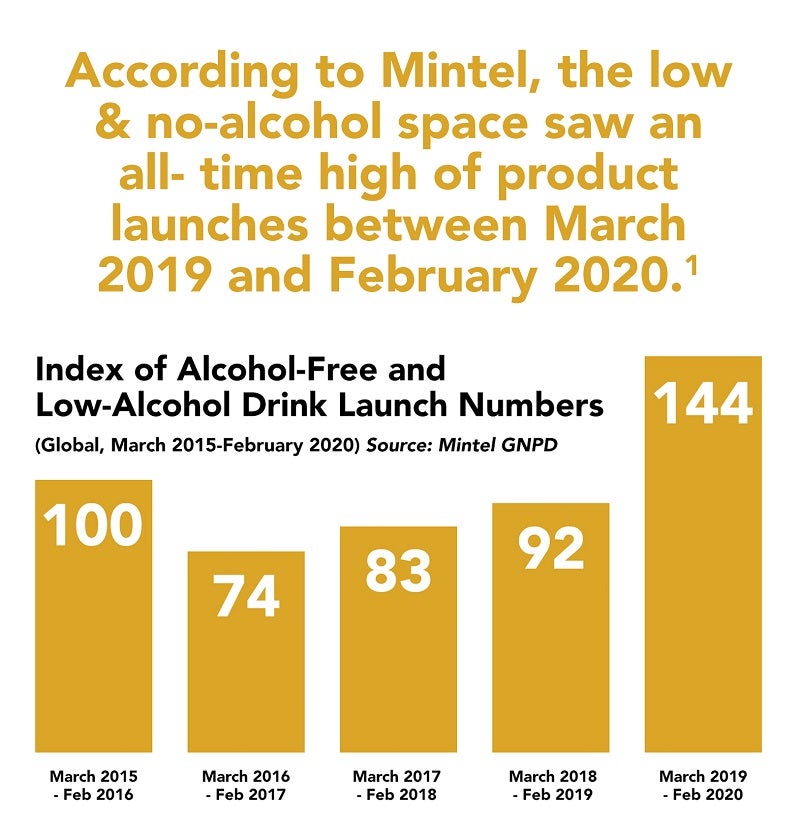 Whether they are looking to moderate their alcohol intake or eliminate alcohol entirely, there are no shortages of high quality options for consumers to explore. From hard seltzers to beer to cocktails, every corner of the traditional alcohol space is now including wellness-forward options to their product portfolios. Beverage companies are offering refreshing drinks that have intriguing flavor profiles and are alcohol-free or low-alcohol.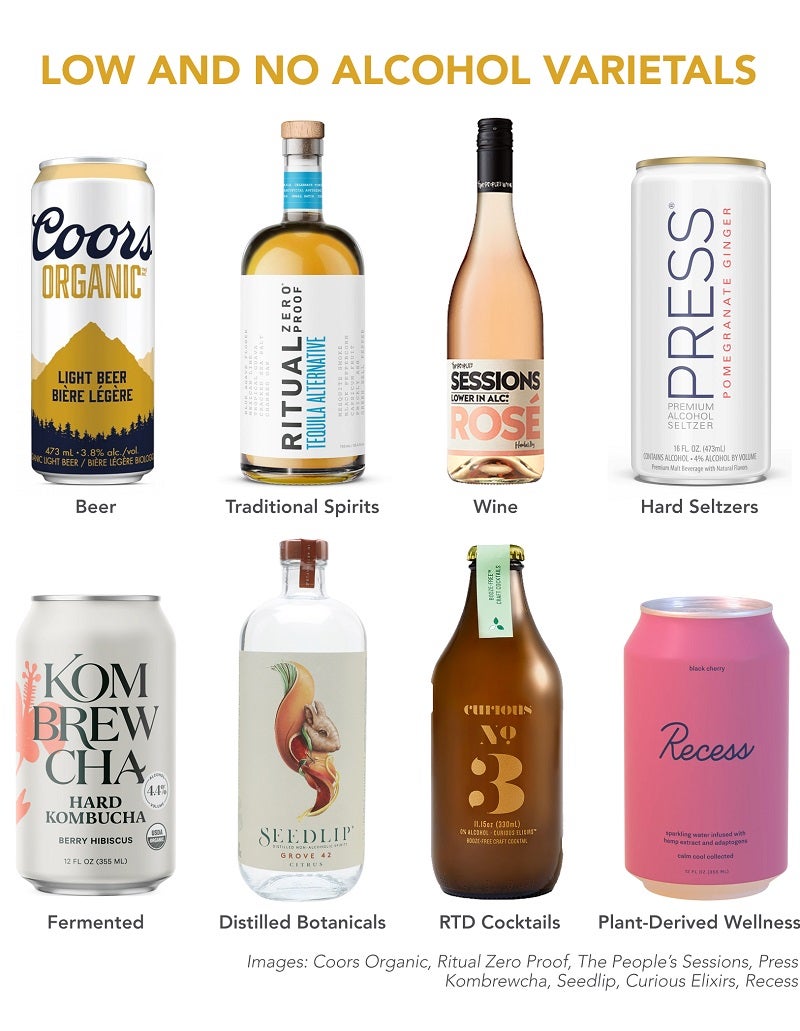 Crafted, Light & Natural
Across all subcategories, a slim aluminum can has become a dominant packaging format for health-forward, ready-to-drink (RTD), and carbonated beverages. While slim cans rose to popularity during the hard-seltzer boom, category staples such as light beer are taking on similar design language to help convey a "light and natural" message to consumers and inch closer towards the growing health and wellness trend.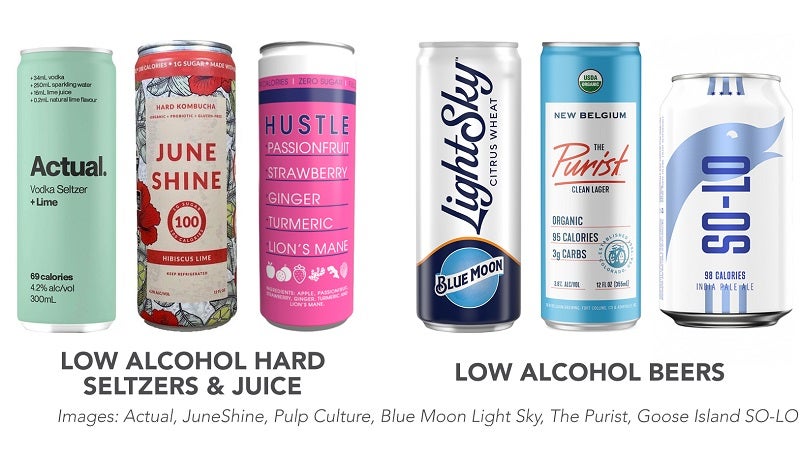 Crafted Light & Natural Design Cues:
• Confident use of negative space
• Clean and minimalist graphics
• Bold and clear typography
Premium & Experiential
The absence, or reduction, of alcohol by volume (ABV) in a traditional alcohol beverage used to place products in a niche category. Growing demand for products that support health and wellness have encouraged consumers to consider these products through a new lens and they are growing in popularity, especially during Dry January.
Less alcohol does not have to mean lower quality. When packaged with the detail of high-end spirits or introduced with indulgent flavor profiles or functional ingredients, the low and no alcohol category has given rise to a plethora of premium products and curious elixirs.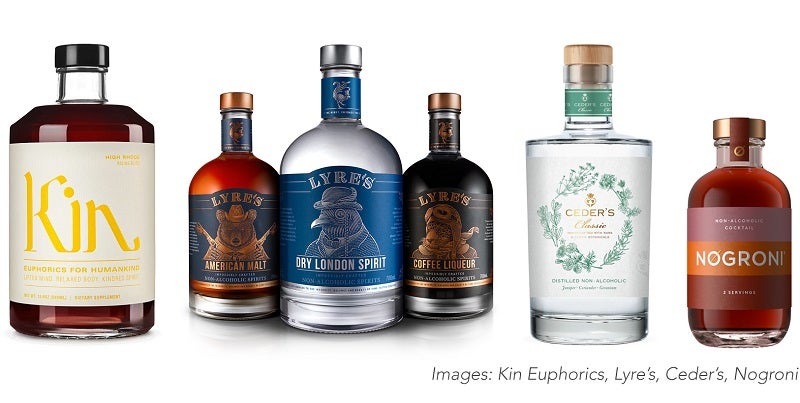 Premium & Experiental Design Cues:
• Glass bottles - Consider a custom bottle for added value!
• Labels with sensory details - Letter press logos or foil stamps
• Bar top finishes or cork closures - Traditional to premium spirits
For more information on the best packaging solutions for Low and No Alcohol Beverages, email us at marketing@tricorbraun.com
Sources:
1 Srivastava, Neha. Patent insights: low/no alcohol beverages. Mintel. April 17, 2020
---
TALK TO A PACKAGING CONSULTANT
Whether you're looking for a stock package or a groundbreaking custom design, TricorBraun's proven process will guide your packaging decisions from napkin sketch all the way to the retail shelf.