In a time when consumers seek mindful connections, Spirit consumers expect brands to provide them with new and engaging experiences.
First, consumers demand transparency—from production to packaging—regarding product history and ingredients. And environmentally driven consumers prefer products from brands that disclose their sustainable practices.
Consumers are also increasingly making mindful alcohol consumption choices by selecting non-alcoholic alternatives to foster a wellness-driven lifestyle. In fact, non-alcoholic beverage sales increased 33% to $331 million in 2021. (Nielsen)
These trends have implications that Spirit brands can leverage to their benefit. An understanding of the latest innovative packaging features that can drive immersive consumer experiences will boost mindful connections and brand loyalty.
Tech-Empowered Verification Aids in Transparency, Empowers Consumers
Premium spirit brands are leaning into tech-powered product verification to prove authenticity and connect with consumers. For example, blockchain technology provides transparency to help consumers learn about the product; it also helps support anti-counterfeiting through advanced traceability.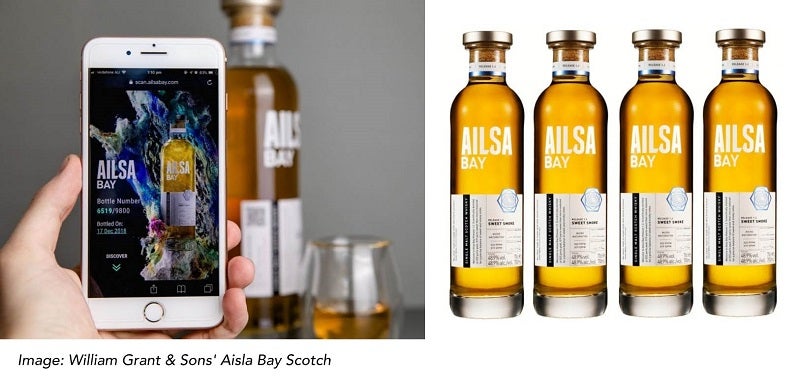 Other brands are leveraging NFC-enabled packaging to engage consumers, allowing them to learn a wealth of facts such as product history, next harvest information, or even how to place a new order. For example, Ailsa Bay Scotch bottles feature blockchain technology, allowing consumers to digitally track the production of the product and get a unique look into the distilling and manufacturing process.
QR Codes Provide Interactive Experiences, Community Connection
Spirit brands are leveraging QR codes on packaging labels to provide an engaging, interactive consumer experience. For example, Bacardi Rum recently launched an AR-enabled packaging concept. The bottles feature an interactive Snapchat code that unlocks an AR Snapchat lens experience, celebrating the Carta Blanca Rum launch.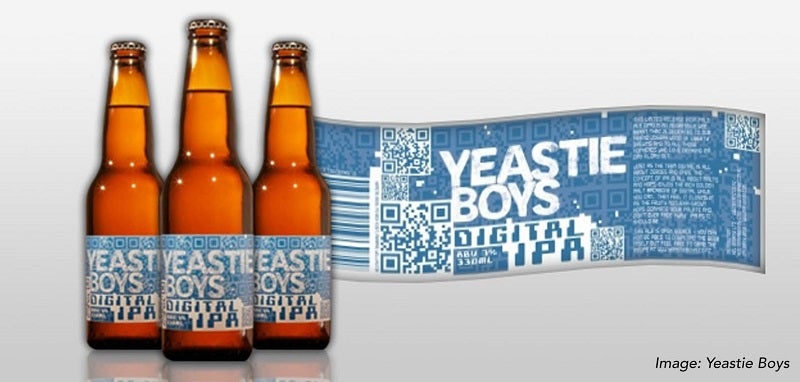 Brands also use QR codes to help consumers create "phygital" community connections. QR codes on packaging give consumers the ability to pre-record messages on bottles they are gifting or can link them to online community forums. For example, New Zealand-based craft brewer Yeastie Boys created a QR code-based label for its Digital IPA brew. When scanned, the QR Code takes consumers to a web page with instructions on making their own Digital IPA brew and a community page to engage with other brand enthusiasts.
Gamification Provides Immersive Experiences, Brand Loyalty
Another means to drive consumer engagement and brand loyalty is through gamification. Brands are creating packaging labels that offer access to app-based or online games that consumers can play. For example, Miller Lite launched "Great Taste Trivia," which challenges players ages 21 and older to answer questions to win a large cash prize. Through this gaming experience, the brand can obtain detailed data and support social badges with rewards for viral sharing.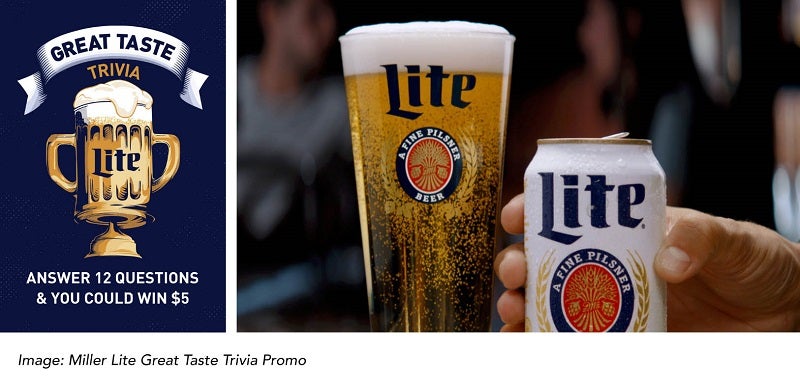 Premium Non-Alcoholic Packaging Attracts New, Modern Consumer Base
Health-conscious consumers are increasingly making the switch to non-alcoholic beverages. As a result, brands are making non-alcoholic beverages with high-quality ingredients while leveraging a high-end packaging strategy. They are able to call attention to this benefit through premium designs, indicating to consumers that this content doesn't come at the expense of a high-quality product.
Non-alcoholic beverage sales increased 33% to $331 million in 2021. (Nielsen)
Brand Sustainability Focus Attracts Environmentally Conscious Consumers
As consumer concerns about the environment increase, brands are stepping up efforts to become more sustainable at all levels of product manufacturing—from production to packaging. Lightweight materials like PET and paper bottles offer a reduced carbon footprint, while materials like aluminum provide a reusable and infinitely recyclable packaging solution.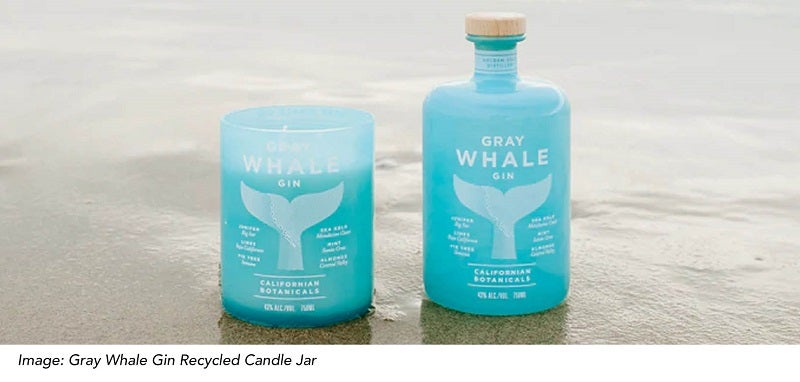 Brands are also being mindful of the environment by upcycling old bottles and repurposing them into new products. For example, Grey Whale Gin uses a 100% biodegradable bottle cork and organic paint. And when the gin bottle is empty, consumers can send it back, and the brand will upcycle it into a candle; proceeds from the candle sale will support ocean conservation efforts.
Nearly half of American adult drinkers of alcoholic beverages (48%) say they are "positively influenced" to buy brands that have demonstrable environmental or sustainable credentials. (IWSR Research, 2021)
Let TricorBraun show you the implications of these Spirit trends in terms of a winning packaging strategy. For more information, please contact us at marketing@tricorbraun.com.
Source: The Ebco
---
TALK TO A PACKAGING CONSULTANT
Whether you're looking for a stock package or a groundbreaking custom design, TricorBraun's proven process will guide your packaging decisions from napkin sketch all the way to the retail shelf.