As consumers continue to care more about the food and beverages they put in their bodies and how those choices make them feel, they seek solutions that enable them to be connected and knowledgeable about the product. In addition to transparency, consumers demand mindful connections that provide enhanced simplicity and convenience – in the product and its packaging.
To ensure they are competitive and drive consumer loyalty, food and beverage brands must have a packaging strategy that combines eye-catching visuals, functionality, and sustainability.
Functional Choices Provide Convenience
The return to eating on the go and an increased interest in health and wellness are converging to create opportunities for specialty food manufacturers (Murphy Research). Wellness-focused brands are targeting health-conscious consumers with on-the-go beverages that adopt new packaging materials. Resealable pouches and containers encourage consumers to snack mindfully without compromising freshness.
The return to eating on the go and an increased interest in health and wellness are converging to create opportunities for food manufacturers.
- Murphy Research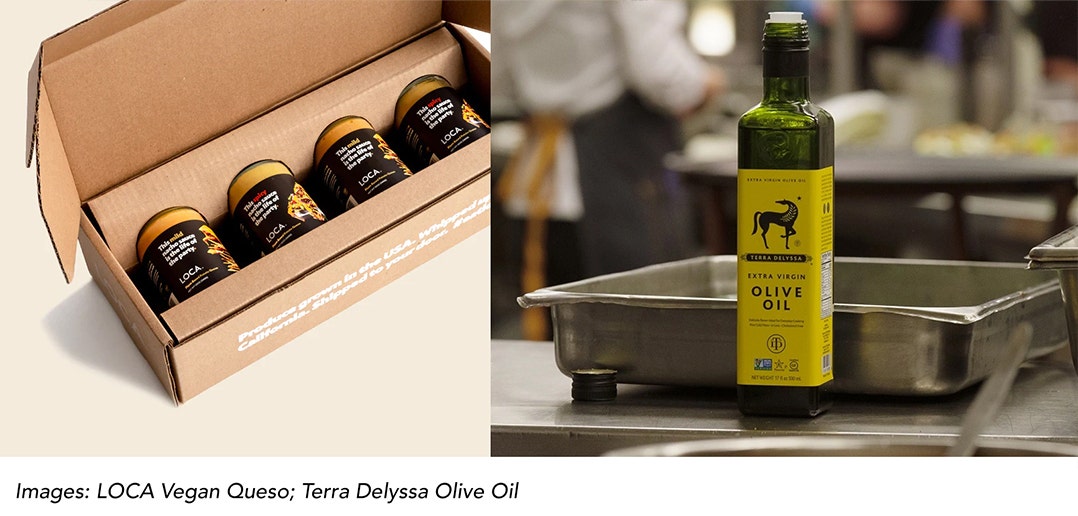 eCommerce-Friendly Packaging Provides Enjoyable Unboxing Experience
It's all about the unboxing experience, as the packaging is the first physical touchpoint consumers have with a product. To 'wow' consumers during the unboxing phase, eCommerce brands must have eye-catching and functional packaging that also protects the product inside. For example, LOCA vegan quesos come in elegant glass bottles shipped in cardboard boxes that tightly hold the bottles, lowering movement and keeping the product safe for delivery.
QR Codes Create Memorable, Immersive Consumption Experiences
To make eating and drinking more memorable, brands offer gamified experiences through QR code technology on the packaging, allowing consumers to interact with the content. For example, IBM's Food Trust Division teamed up with olive oil producer Terra Delyssa to increase trust and transparency, allowing consumers to access information on the QR code where the olives were grown, crushed or filtered, and much more.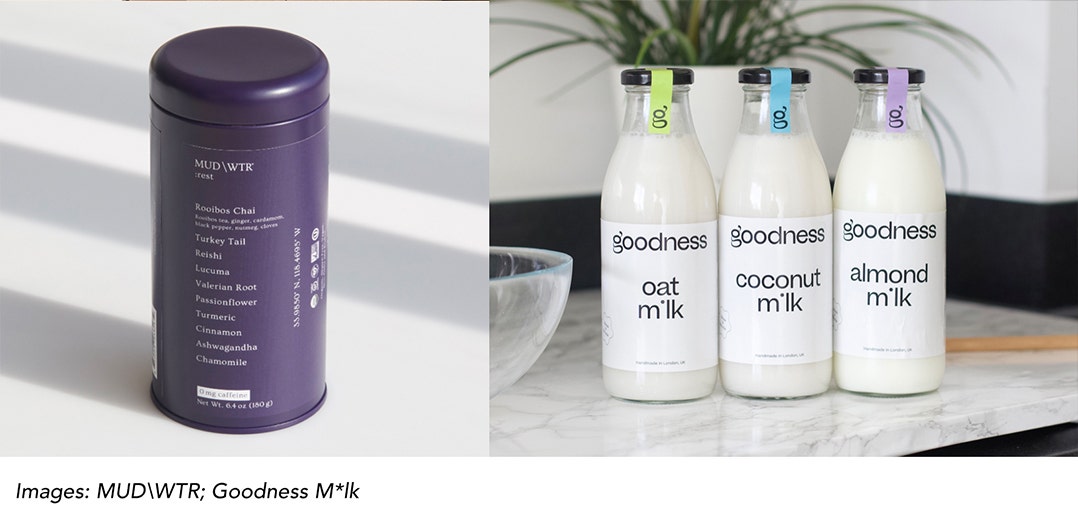 Calming Packaging Attracts Wellness-Driven Consumers
Wellness brands want to help consumers feel stress-free and relaxed with packaging solutions that keep the ingredients fresh, like flexible pouches and wide-mouth containers. For example, MUD\WTR is launching a new caffeine-free blend that promotes calmness and relaxation. The calming blend is housed in a blue tube with ingredients listed on the front, providing consumers peace of mind.
Sustainability Drives eCommerce Purchases
As consumers make online purchases, they are paying more attention to the impact that product packaging has on the environment. As a result, eCommerce brands are committing to the environment by rethinking sustainable packaging solutions. This can be achieved through carbon neutrality, circular models where packaging is sent back, as well as a reduction of excessive shipping materials.
Goodness M*lk delivers dairy-free, organic, plant-based milk across London "milkman style." The glass bottles nod back to the classic format and are designed to be cleaned and refilled using a circular model.
Consumers are so interested in sustainable packaging that nearly 70% said they would pay more for a product in sustainable packaging.
- SmashBrand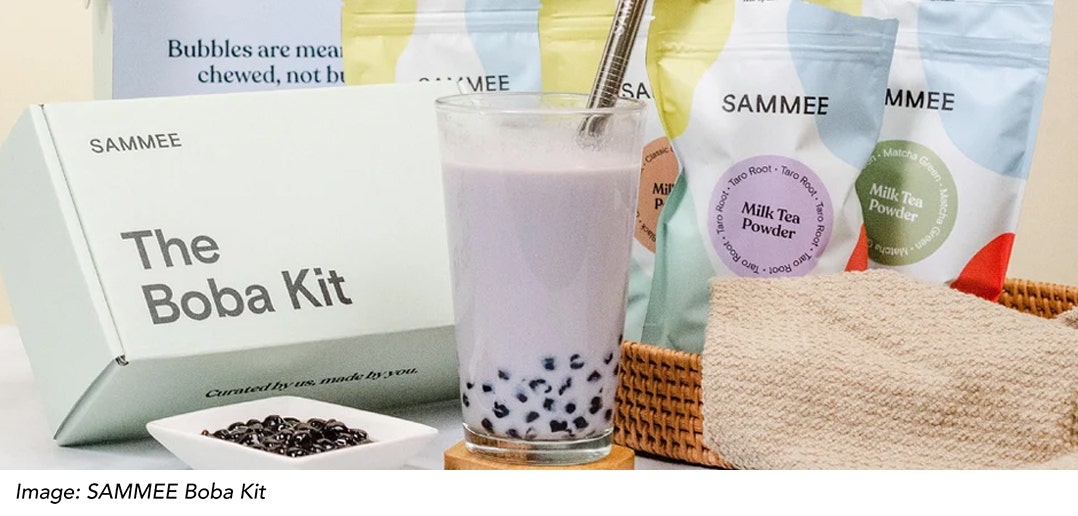 Simplified At-Home Kits and DIY Products
Brands are creating simplified at-home kits and DIY options allowing consumers to jump right into the maker process. Flexible and tamper-proof packaging ensures safe food packaging for at-home kits. For example, SAMMEE Boba Kits enable consumers to make their own boba drinks at home using various powders and tea leaves. The kits are shipped in flexible, compact packaging straight to the consumer's doorstep.
Let Us Help You Get Started
Looking for food and beverage packaging options that create more mindful connections with consumers and drive brand loyalty? Whether it is from our robust supply chain network or custom solutions from our award-winning Design & Engineering team, get started by contacting us here.
---
TALK TO A PACKAGING CONSULTANT
Whether you're looking for a stock package or a groundbreaking custom design, TricorBraun's proven process will guide your packaging decisions from napkin sketch all the way to the retail shelf.