Let's talk about molds.
There will come a time in the custom package design process that you will need to build a mold to bring your design to life. That process doesn't start with your mold—it begins with your business goals.
Business objectives drive mold cavity development.
At TricorBraun, our commercialization team's first priority is to develop molds that are commercially viable for the duration of your product cycle. In other words, mold development takes into account the lifecycle of your package. In addition, the development timeline and cost can vary depending upon your projected annual volume and market strategy.
Once we understand your market strategy, we'll factor in other build requirements as well—including manufacturing process and material requirements. From there, we'll get to work in-house or identify the outside vendors best equipped to handle your mold development. We have a robust network of partners in North America, Asia, and South America. We aim to identify manufacturing partners with the appropriate qualifications, technical know-how, and equipment to build your mold.
TricorBraun's unique value add: in-house mold building.
A rarity among packaging distributors, we offer in-house mold development and a production tooling shop. Because of this, we can control the timeline and build single or multi-cavity extrusion blow molds faster than most. Our onsite team includes experienced mold designers, tool path programmers, machinists, final assembly, and machine maintenance. Our customers appreciate the flexibility and speed to market that this value-add yields.
In fact, floor care industry leader Bona couldn't say enough about our in-house team. "Our goal was to maintain and enhance the visual appeal of the products while also improve functionality and enhance the overall consumer experience," said Susan Stern, Bona's director of product management-retail. To achieve Bona's business goals, we leveraged our in-house team to create four bottle molds.
The Bona team opted to create prototypes first for the largest and smallest bottles, allowing them to make adjustments on the first two so that fewer modifications would be needed on the in-between-sized bottles. All four molds were built in-house at our Mold Development Center, which helped expedite the qualification process and bring the bottles to market. Bona's Stern called TricorBraun's engineering capacity "priceless" as the finished product produced bottles with comfortable grips and easy, no mess pours.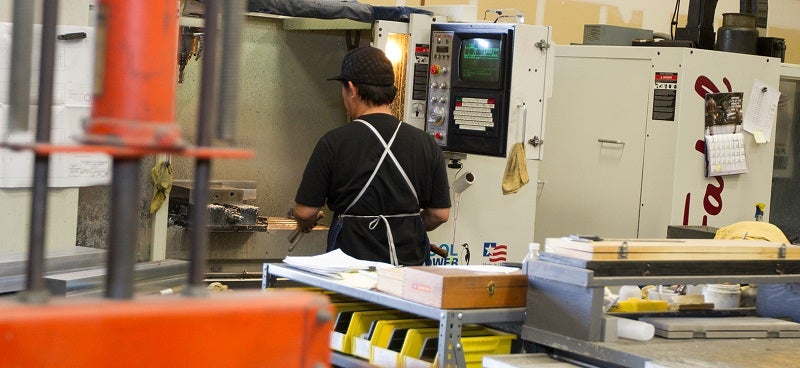 We sweat the details so you don't have to.
From our design and engineering expertise to our mold shop, we have the experience and in-house capabilities to take you from concept to commercialization. Add in our extensive supply chain and best-in-class project management, and we've got your back every step of the way.
At TricorBraun, our customers don't stay up at night because we do. We sweat the details, whether we're designing your package, building your mold, or qualifying your package and getting it out the door. We support and oversee the entire process so you can have the confidence that you are partnering with a team committed to your success.
To win with custom packaging from our award-winning Design & Engineering team or learn more about the molding process, contact TricorBraun at 800-325-7782 or marketing@tricorbraun.com.
---
TALK TO A PACKAGING CONSULTANT
Whether you're looking for a stock package or a groundbreaking custom design, TricorBraun's proven process will guide your packaging decisions from napkin sketch all the way to the retail shelf.