We've made it easy for you to correctly measure a closure and bottle with our printable cap and bottle neck finish reference gauge.
Print the following PDF on standard 8.5" by 11" paper, using standard printing options. If printing options offer a scale/zoom setting, make sure it's set to 100% so the prints to actual size.

Cut along the edges of the gauge, as close as possible to the blue background to get the most accurate measure.

Follow the instructions on the gauge to measure cap size and bottle neck finish. Make sure the cap and bottle are as close to the edges of the gauge as possible.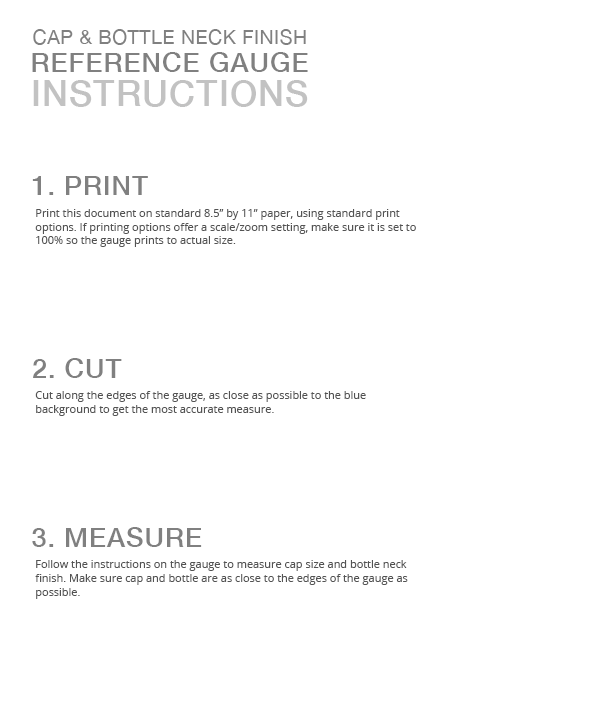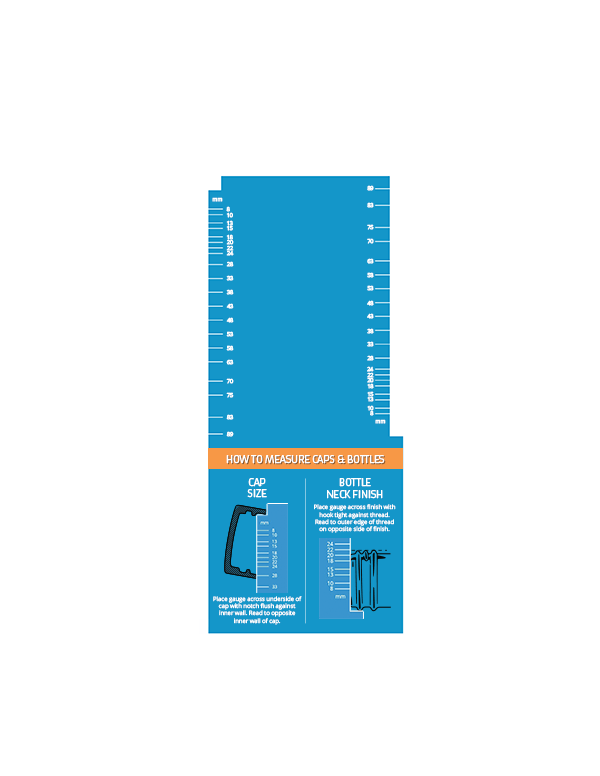 Once you have the gauge cut out, use the following instructions for an accurate measurement:
Cap or closer diameter: Place the gauge across the underside of the cap/closure with the notch flush against the inner wall. Then read to opposite inner wall of the cap/closure. See picture on gauge for visual.
Bottle neck finish: Place the gauge across the finish with the hook tight against the thread of the bottle. Read to the outer edge of thread on opposite side of finish. See picture on gauge for visual.
---
TALK TO A PACKAGING CONSULTANT
Whether you're looking for a stock package or a groundbreaking custom design, TricorBraun's proven process will guide your packaging decisions from napkin sketch all the way to the retail shelf.