Consumers are demanding higher standards when it comes to sustainability and the goods they purchase. Responsible wine and spirits brands are sparking change in their industry via their product packaging. As the value consumers place on the environment continues to grow, new materials and formats are challenging old perceptions that high-quality products only come in heavy glass bottles.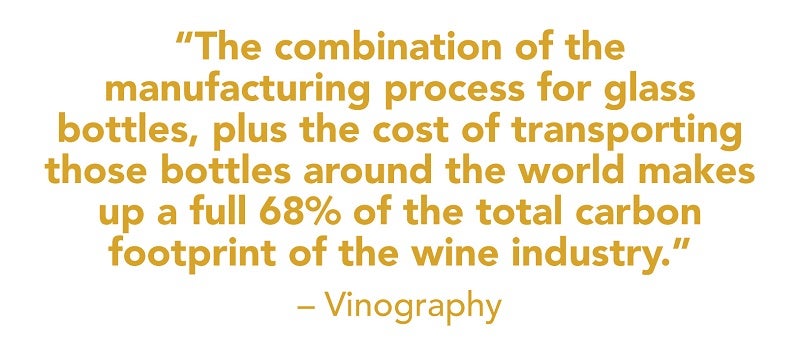 Lightweight materials like PET and paper bottles offer a reduced carbon footprint, while materials like aluminum offer a reusable and recyclable packaging solution that can also be used in areas that prohibit glass. Across the board, small format packages are favored by consumers who value portability, and the ability to try out new products without committing to a full-sized bottle.
The ability to mix and match also adds an element of personalization. The introduction of flexible packaging is slowly gaining acceptance, but it still reflects a relatively disruptive package that starkly contrasts the classic look and feel of these products.
Key Points:
Environmental concerns are driving the adoption of new packaging materials
Lighter bottles reduce shipping weight and improve carbon footprints
Small formats encourage consumers to try new products
PET Bottles
The driving force behind the adoption of PET in wine, spirits and liquor packaging is an environmental one, and it has to do with the weight of the bottles which reduces the carbon footprint through savings in the transport chain.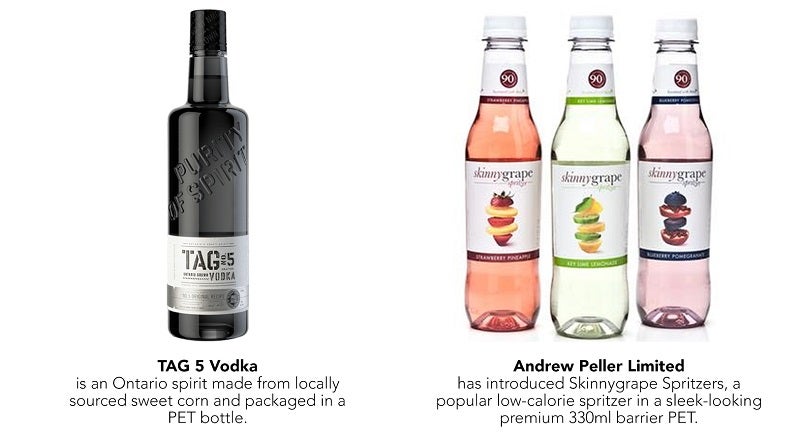 Paper-Based Bottles
Wine and spirits companies have come under increased scrutiny for the amount of plastic used. Brands are developing innovative wood, paper, and plant-based materials that not only meet the operational requirements of the bottle fillers, but also meet the expectation for a premium experience from the customer.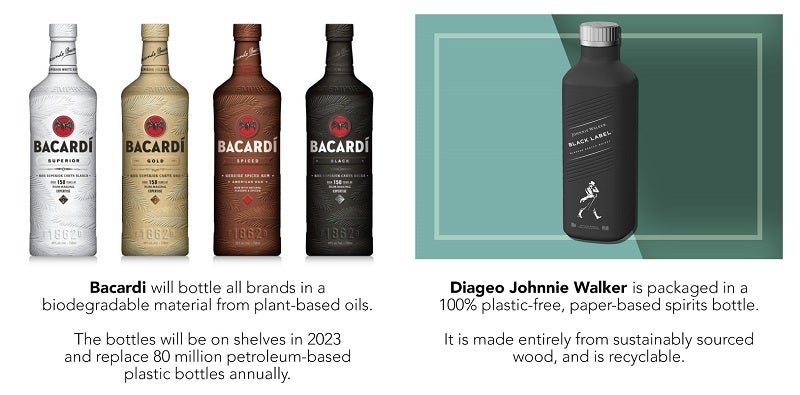 Aluminum Bottles & Flexible Pouches
Cocktails, spirits, and wine are finding a new home in aluminum bottles. Aluminum bottles are inexpensive to produce, lightweight to ship, and recyclable—making it a great sustainable packaging option. They are also durable enough for refill, typically via a flexible pouch, and then reused.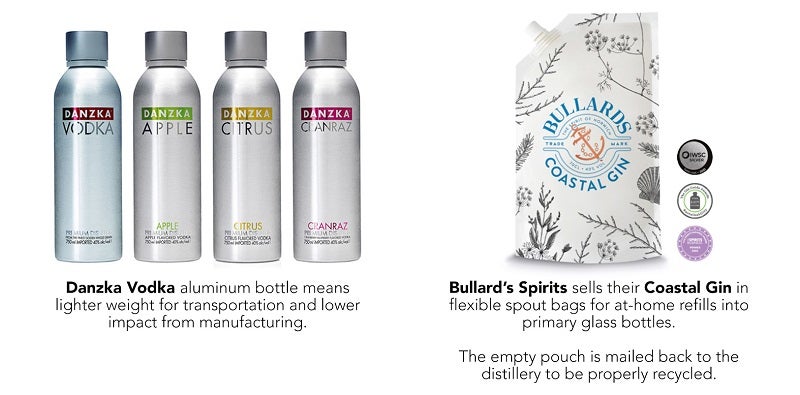 Small Format Bottles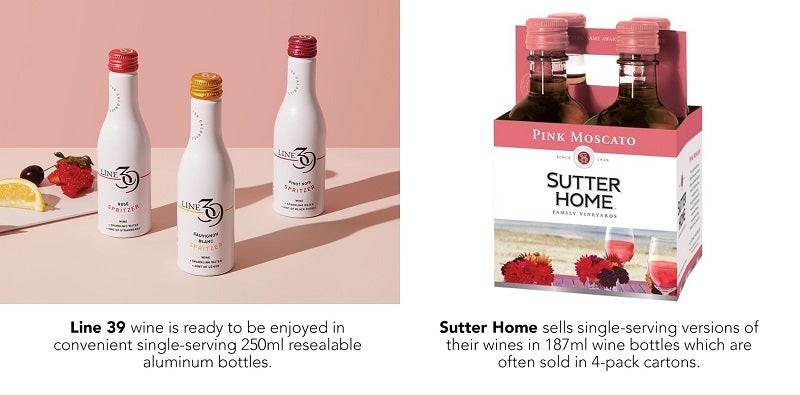 Where to Start?
Consumers are drawing to responsible brands who take sustainability seriously. TricorBraun is here to help our customers navigate their unique sustainability goals to provide the right packaging solution for their brand.
For more information on our wide range of packaging solutions for wine and liquor, as well as the availability of volume pricing, email us at marketing@tricorbraun.com.
---
TALK TO A PACKAGING CONSULTANT
Whether you're looking for a stock package or a groundbreaking custom design, TricorBraun's proven process will guide your packaging decisions from napkin sketch all the way to the retail shelf.