Snack food and beverages products have a unique ability to evoke memories of simpler times and provide comfort. Packaging is the first opportunity brands have to connect with consumers on an emotional level, and potentially influence their purchasing decisions.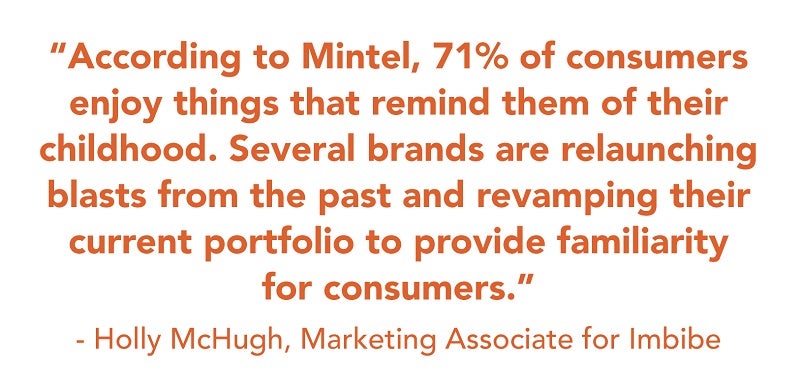 Package formats and design details that speak to comforting trends will provide reassurance or relaxation. Let's examine four key sentiments, or emotional values, food and beverage brands can tap to address consumer desires.
New Nostalgia
With greater stress comes consumers reminiscing about better times. This has led to a rise in eating foods from childhood, watching childhood movies, and even wearing retro clothes. Brands are hopping on this trend by launching throwback products featuring retro custom packaging to evoke that good feeling.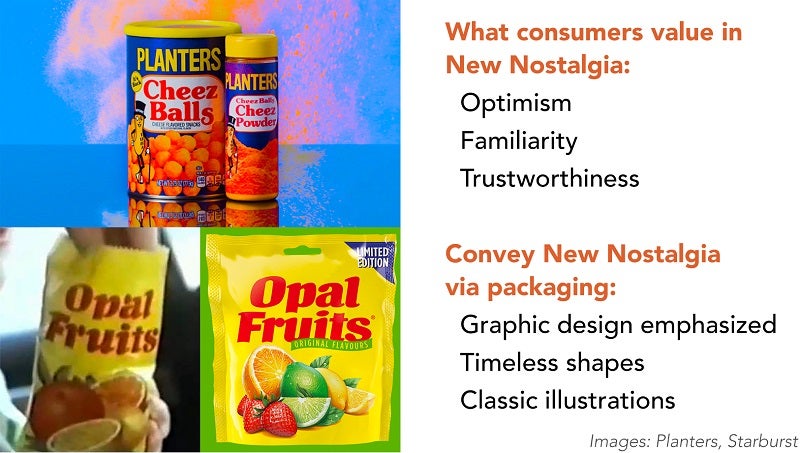 Healthy Indulgences
Consumers are seeking foods that are good for them but also comforting during unpredictable times. Brands are releasing products that allow consumers to indulge guilt-free while still feeling cocooned by ingredients that promote flavor and warmth.
Meal Kits
Meal kits are a way for consumers to spend quality time with themselves or with family in their own home. An indulgent home-cooked meal or snack is great for consumers looking to treat themselves in a safe way. Brands are packaging up meals to offer consumers everything they need for a quality night in.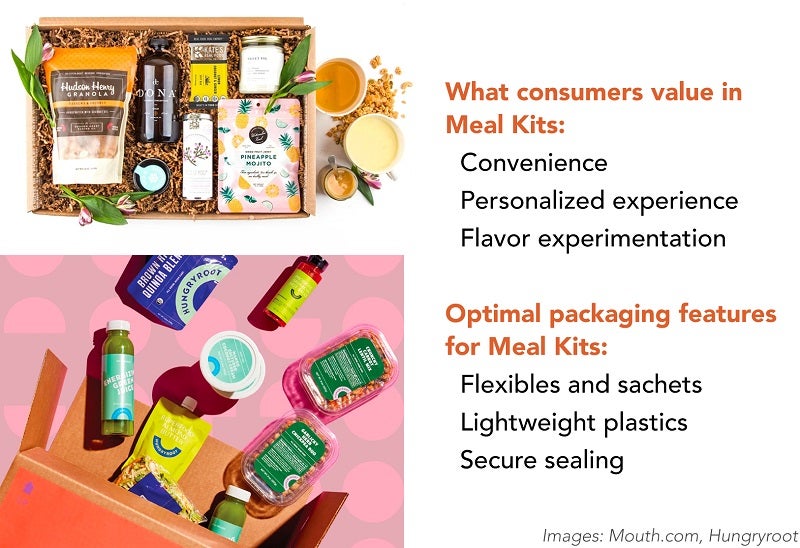 Local Focus
Locally made products offer greater transparency and trust. Consumers believe local producers and small farmers have more integrity and are deeply invested in the quality of their products. Packaging is communicating this local story, highlighting the region or supply chain.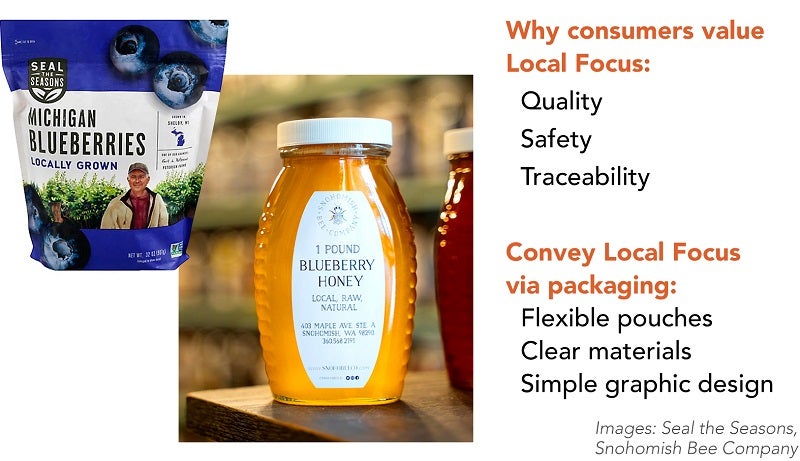 During times of uncertainty, consumers will seek out products that provide comfort and security. Food and beverage brands that use their packaging to speak to this trend will quickly communicate their value and position themselves well for success in the market.
For more information on stock and custom snack product packaging solutions for food and beverage, email us at marketing@tricorbraun.com.
---
TALK TO A PACKAGING CONSULTANT
Whether you're looking for a stock package or a groundbreaking custom design, TricorBraun's proven process will guide your packaging decisions from napkin sketch all the way to the retail shelf.