Consumers are prioritizing personal care products that simplify their routines without cutting back on experience. Value in this category is driven by the desire to balance convenience and affordability with sustainability. But streamlining doesn't mean there isn't room for small indulgences, and a premium-experience doesn't have to come at the expense of the environment or a high price point. Brands that can offer both will drive the most value with consumers.
"Value is measured in quality, convenience, and purchase impact rather than currency as consumers trade up and down across categories. Luxury takes on a new definition as consumers evaluate the money vs. time proposition."
- Mintel, 2021 Global Beauty and Personal Care Trends


Streamlined Routines
Multi-purpose products that streamline skincare or cosmetic routines are booming. Moisturizing gels, serums, creams, and balms that can be applied to both the skin and lips are popular product formats for this category and often lend themselves to highly-concentrated and sustainable formulas. While tinted creams and gels sold in tubes can provide a one-product solution for blush, eyeshadow, and lips.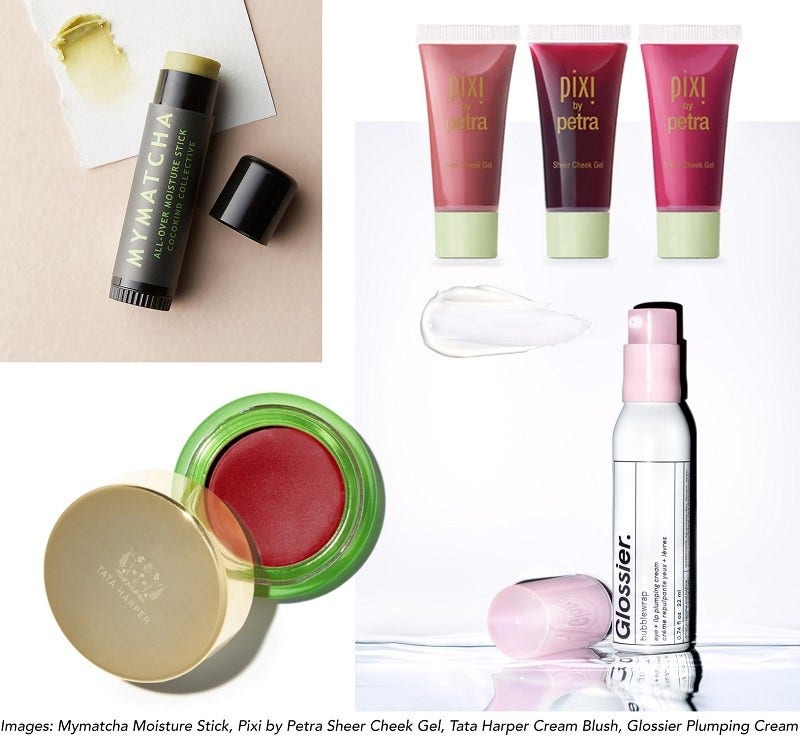 | | |
| --- | --- |
| Relevant Packaging | Consider responsible formats that include: |
| Solid Sticks | Mono-material, PCR, paper-based |
| Treatment Pumps | All-plastic pumps, aluminum bottles, PCR |
| Jars | Refillable solutions |
| Tubes | Aluminum tubes, mono-material tubes |

Trading Up
​Brands that align with consumers values are more likely to benefit from their continued purchase loyalty. At the same time, consumers are increasingly willing to pay more to get more: added value such as brand purpose, brand experience, or product form, accessibility, packaging, can inspire consumers to trade up to a premium or even luxury brand.
​​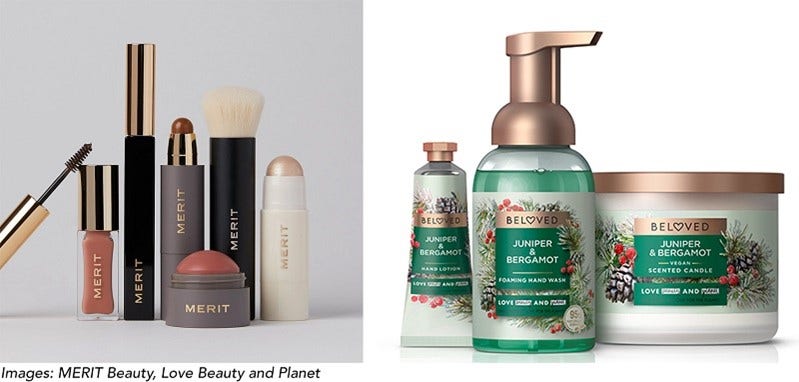 ​
Consumer desire
Consider:
Trust
Transparency around ingredients and sourcing
Responsibility
Sustainable packaging materials or aligning with a social cause
Experience
Accessible design, easy dispensing, seamless purchase process
Premiumization
Metallic touches, durable materials, reusable or refillable

​
Trading Down​
Pampering doesn't have to be expensive. Store and value brands help women trade down on price but not the experience. Value and convenience driven retailers like Dollar General and CVS are stepping into the skincare arena with affordable in-house product lines to rival the national brands they sit next to on shelf.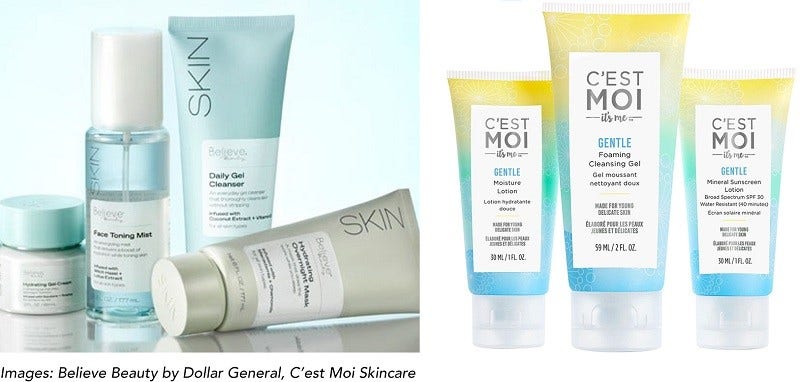 Consumer desire
Consider:
Convenience
Access to quality products where they shop
Affordability
Leverage cost-effective solutions like stock packaging or tubes
Authenticity
Clean, modern, design with friendly, straight-forward language

​
Source:
Sinopoli Brand Consulting, LLC
For more information on the best packaging solutions for value-driven personal care and cosmetics email us at marketing@tricorbraun.com
---
TALK TO A PACKAGING CONSULTANT
Whether you're looking for a stock package or a groundbreaking custom design, TricorBraun's proven process will guide your packaging decisions from napkin sketch all the way to the retail shelf.