How sustainable is your packaging?
Sustainable packaging, however it is defined (and we'll get to that in a moment), is less and less a "nice to have" and more and more a business imperative. Sustainability has slowly evolved from a competitive advantage to something every company needs to incorporate into its pragmatic and creative product design.
And it's not just consumers who want to see sustainable business practices, although they do. A recent McKinsey report found that brands that embrace environmental, social, and governance saw significantly higher growth than those that do not. (They also garnered greater consumer loyalty.) Beyond consumers, however, there's another powerful group taking aim at unsustainable practices—regulators.
Indeed, regulators in the U.S. and abroad are flexing their sustainability muscles. Their decisions could have profound implications for the future of packaging so it's important to know what they've been up to. So let's dive in.
State Officials are Driving Sustainable Packaging in the US
Across the United States, state lawmakers and regulators are taking the lead in developing policies that have packaging implications from material design to end of life. These policies tend to fall into several categories that together create a patchwork of regulations that brands will need to follow in order to have access to markets in those states. The primary categories include:
Crackdowns on plastics (and other virgin materials)

Funding of waste management


Defining recyclable content
In Washington State, for example, a new law went into effect on January 1 that requires most plastic beverage bottles to contain at least 15% post-consumer recycled (PCR) content—increasing, over time, to 50% PCR. Starting in 2025, the law will also cover plastic bottles used for household cleaners and personal care products. New Jersey has a similar law on PCR content that impacts not just plastic but also glass containers and paper carryout bags as well.

While crackdowns on virgin materials impact packaging design at the front end, other laws will impact brand owners at different stages in the lifecycle of a package. California, for example, has a law coming into effect in 2024 that would require manufacturers to pay for the collection, processing, and recovery of single-use packaging. Similar so-called "producer responsibility" laws are set to take effect in Oregon, Maine, and Colorado—and manufacturers are likely to pass these costs on to their customers. California, meanwhile, also has a law set to take effect in mid-2025 under which California's Department of Resources, Recycling and Recovery (CalRecycle) will define acceptable materials deemed to be recyclable.
The EU is Proposing Sweeping Packaging Legislation
While individual US states are forging a path forward on sustainable packaging, the European Union has been steadily driving stricter regulations on recycled content. Now the EU has proposed a sweeping new measure aimed at reducing packaging and packaging waste. The measure addresses package design, shipping, compostability, reuse, recycling, and compliance—and it would impact everything from coffee pods to shipping containers.
Among its cornerstone provisions, the EU legislation defines sustainable packaging:
• Package design for recycling (in addition to post-consumer resin use)
• Packaging design for reusability
If adopted, the new EU rules would take effect in 2030. While these rules would apply to products sold in the EU, what's mandated in Europe often comes to North America next. (Plus, of course, US brands would need to meet the requirements to sell their products in the EU.) In other words, expect more regulatory requirements everywhere on packaging design and reusability.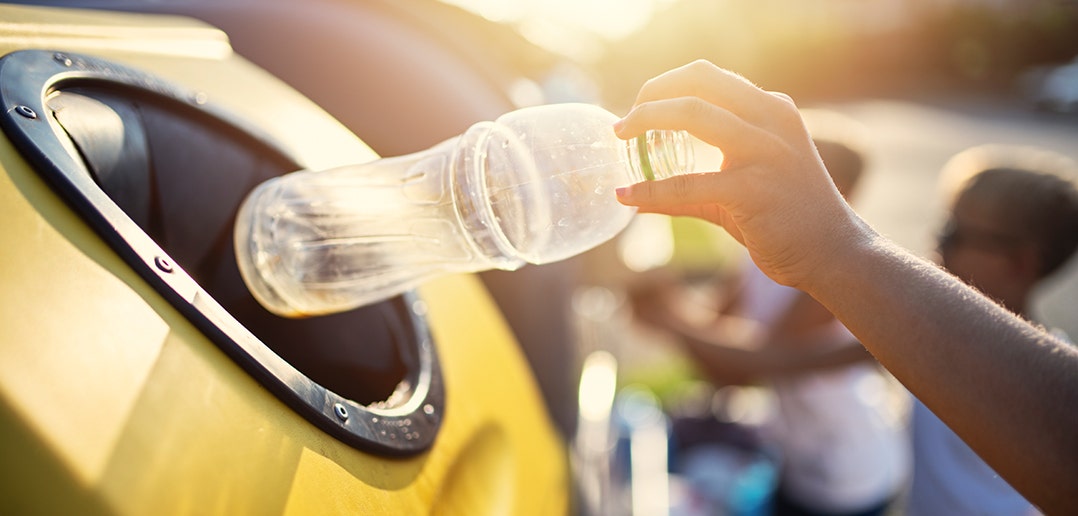 Designing For The Future Of Sustainable Packaging
At TricorBraun, we've been thinking about the future of packaging—and especially sustainable packaging—for a while. And we monitor both the policy landscape and trends in material science and packaging technology to bring options to our customers and to identify the best solution for your project needs.
Our global supply chain allows us to source everything from PCR resins and compostable bags to paperboard, recyclable films, biodegradable additives, aluminum, and glass. We walk customers through the pros and cons of different materials, from price to recyclability and reusability. And our Design and Engineering team can also help with design for circularity, design optimization, lightweighting, and other options to improve sustainability and create packaging for a circular economy.
Over time, the definition of sustainable packaging is likely to shift as innovation drives improvements in such areas as material reuse and as bio-resins improve and new, infinitely recyclable materials are developed. New, more robust recycling infrastructure will also be needed—as well as more efficient and cost-effective ways to break down waste and clean components for reuse. As the world of packaging evolves, you can count on TricorBraun to guide you through your sustainable packaging journey.
Ready to explore your sustainable packaging options? Contact us to get started!
This content is being provided for general informational purposes only and is not intended to serve as legal or regulatory compliance advice. Each organization retains the responsibility to ensure that the products they sell meet their specific needs and are compliant for the markets and end-users they serve. To the extent necessary, readers should not act upon this information without seeking advice from professional advisers.
---
TALK TO A PACKAGING CONSULTANT
Whether you're looking for a stock package or a groundbreaking custom design, TricorBraun's proven process will guide your packaging decisions from napkin sketch all the way to the retail shelf.