Consumers have developed a keen awareness of nutrition and its role in maintaining their total health and wellness. Products with plant-based ingredients, low sugar, and probiotics are all in demand by US consumers1, as is a hassle-free way to enjoy them. Online purchasing for many products saw growth over the past year, and grocery store shopping and food packaging were no different.

Since the pandemic onset, meal kit delivery services have become a popular way to address consumer demand for convenient and healthy eating at home. Pre-portioned ingredients take the prep work out of cooking, and right-sized packages allow consumers to explore new recipes, or target specialized diets, without committing to larger packages that might go to waste.
Meal kits can contain both liquid and dry ingredients together in one shipping box and can be purchased in a variety of formats:
Online subscriptions
In-store
Restaurant take-out kits3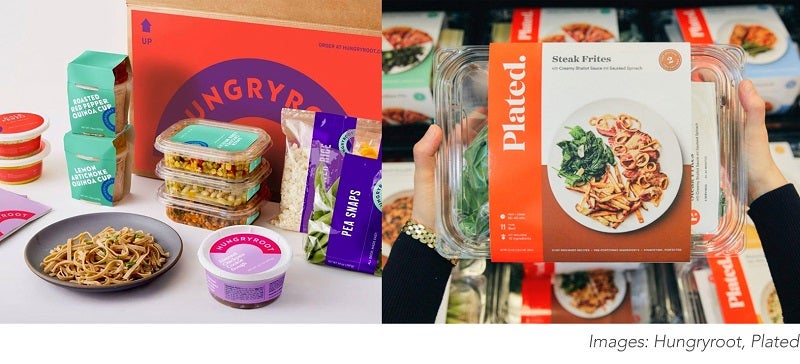 Given the mix of products contained in the kits, well-sealed packaging is a must, not only to protect the ingredients and ensure food safety standards are met but also to create a clean and enjoyable unboxing experience once it reaches the consumer. Unboxing theater can be likened to the first moment of truth on shelf; it's the consumer's first impression of the brand and the product prior to use.
Positive Unboxing Experiences Include:
Recyclable packaging material
Easy open and secure-sealed packages
Thoughtful graphic design, both inside and out
Personal or informal language
Ecommerce-Friendly Packaging Includes:
Tamper-evidence
Ready-to-drink (RTD) beverage bottles
Right-sized packaging, relative to the size of kit or number of portions
Resealable jars
Flexibles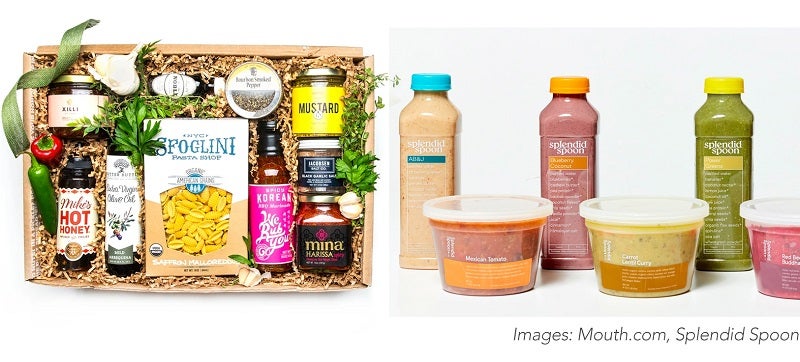 As consumer behaviors around eating and cooking evolve, meal kit solutions will need to constantly integrate into changing routines. Blue Apron, a pioneering meal kit company, is already tracking ways to add increased flexibility and variety to their products via a new "Add Ons" feature that will allow consumers to customize their order with additional appetizers, side dishes, and desserts4.
According to Linda Kozlowski, CEO of Blue Apron, the meal kit trend is here to stay and an added level of personalization will support the continued evolution of the mealtime experience.
For more information on the best types of packaging solutions for meal kits, email us at marketing@tricorbraun.com.
Sources:
1 A year of innovation in prepared meals/meal kits, 2020 - Mintel
2 HelloFresh sees meal kit demand surge as shift to online continues - BBC News
3 The economics of meal kits and 3 restaurants who pivoted to them — Quartz (qz.com)
---
TALK TO A PACKAGING CONSULTANT
Whether you're looking for a stock package or a groundbreaking custom design, TricorBraun's proven process will guide your packaging decisions from napkin sketch all the way to the retail shelf.