2022 Sustainability Report
TricorBraun is pleased to present our first-ever Sustainability Report, which brings to life our action-driven commitments to sustainable and ethical practices. Our team is guided by the principle that we do things the right way, always, and this naturally extends to our environmental, social, and governance (ESG) impacts.
2022 was a significant year of ESG progress for TricorBraun in that it was the first year we focused on our ESG goals in a structured and cohesive way. With our very clear roadmap in mind, we are committed to improving our own environmental footprint while providing more sustainable options to customers.
Download The 2022 Sustainability Report Below
Highlights from the report include:
To reduce our carbon footprint, we incorporated international operations into our Greenhouse Gas (GHG) Inventory (Page 25)
To further reduce negative climate impacts, we took our first steps to source renewable energy (Page 28)
To operate in a more environmentally responsible way, we piloted our first Zero-Waste program in multiple locations across North America (Page 31)
To help protect our team members, we created a Warehousing Roundtable (Page 18) which emphasizes dock, forklift, and "5S" (Sort, Set in Order, Shine, Standardize, and Sustain) safety programs.
To support open communications channels that are accessible and available for all team members, we relaunched the TricorBraun Ethics Hub (Page 22) to include additional languages, international access, and mobile reporting.
Established exclusive agreements to offer sustainable packaging options to customers in the US, Canada, and Europe.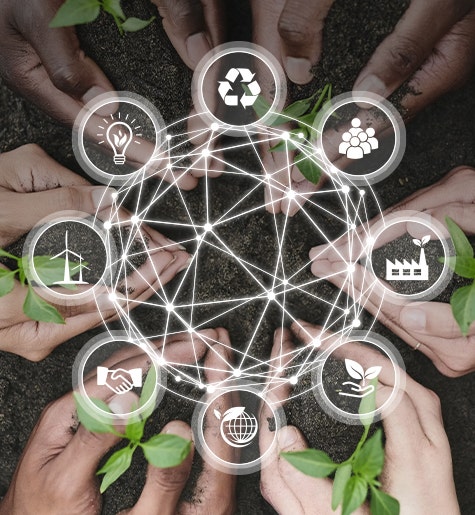 Get In Touch
TricorBraun's proven process will guide your packaging decisions from napkin sketch all the way to the retail shelf. Click below to get started.